Jonas Brothers Axe Their Mexico Gig

The Jonas Brothers have canceled an upcoming concert in Mexico over fears for their safety.

The Lovebug hit-makers were due to perform in Monterrey on October 21st, but the singing siblings' promoters Live Nation have now axed the gig due to "a series of unfortunate events" prompting concerns for the stars' welfare.
 
More than 400 people have died in drug-related killings in the area in the last year.

Joe, Nick and Kevin Jonas are still expected to play scheduled concerts in both Guadalajara and Mexico City on October 23rd and 24th.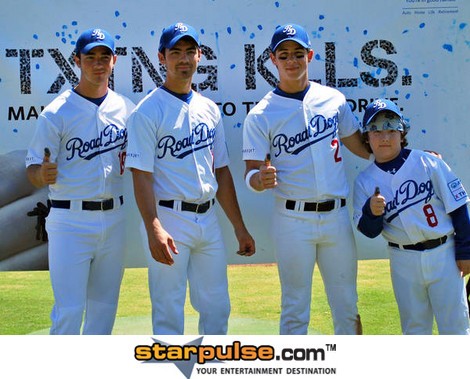 Click Here For More Jonas Brothers Pictures