Jonah Hill Regains Weight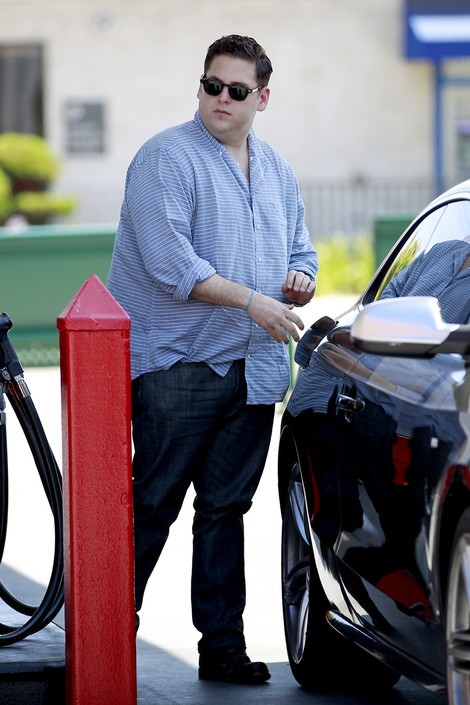 Jonah Hill, who has notoriously played an overweight underdog in several films, has regained the weight he lost for "21 Jump Street."
We spotted the actor showing off a fuller figure as he pumped gas in Los Angeles on Sunday. Hill wore a half untucked button down shirt and dark jeans.
The actor lost 30 pounds for "21 Jump Street" by employing a nutritionist and personal trainer. He told Starpulse in the fall, "I run and do a lot of push-ups and eat healthy." Has he gotten off his fitness plan? Or perhaps he needs to regain the weight for a future film?
The actor just landed a role in Quentin Tarantino's upcoming film "Django Unchained." He also stars in the upcoming films "The Wolf of Wall Street," "The Adventurer's Handbook" and "End of the World."
See more photos of Jonah...