Jonah Hill Earned Just $60,000 For 'Wolf Of Wall Street'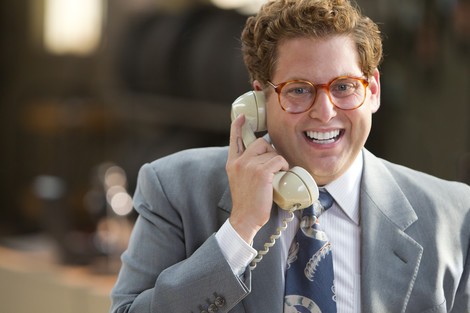 Oscar nominee Jonah Hill took a small paycheck in order to work with his "absolute hero" Martin Scorsese on "The Wolf of Wall Street."
The actor accepted the Screen Actors Guild (SAG) union minimum so he could hang out with the iconic director for almost seven months.
Hill revealed he made just $60,000 for the project during an interview with Howard Stern on Tuesday. The actor explained that he auditioned for the role of drug-taking swindler Donnie Azoff and then had to wait for two months to find out if he landed the role.
Hill said, "They gave me the lowest amount of money possible... and I said, 'I will sign the papers tonight. Fax me the papers...' I said, 'I wanna sign them before I go to sleep tonight, so they legally can't change their mind'. "It was the minimum... I think... 60 grand before commissions and taxes for almost a seven-month shoot."
Hill has no regrets about accepting such a low paycheck: "I would sell my house and give him all my money to work for him... and I would do it again in a second. It's not about money for me. Scorsese, he's the best in the world at what he does... Every actor in the world wants to work with Martin Scorsese."
"The Wolf of Wall Street," based on the wild lifestyle of disgraced New York stockbroker Jordan Belfort, has received Oscar nominations for Best Picture, Best Adapted Screenplay and Best Director.