Jonah Hill Dropped 30 Pounds For '21 Jump Street' Movie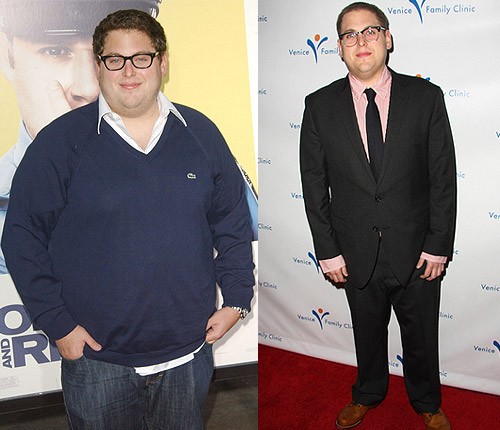 Jonah Hill wanted to lose weight before filming his role in 21 Jump Street, based on the TV show of the same title. He looks great, and sources say the Get Him to the Greek star lost about 30 pounds!
A source told US Weekly, "[he] went on a diet for the movie, but gained weight at first!"
"Finally, he got a nutritionist and a trainer. Now he looks better and feels better."
Hill's partner in comedy Seth Rogen, on the other hand, is fighting the battle of the bulge now that he's off his Green Hornet workout regimen. He told Us Weekly, "I'm slowly outgrowing all the clothes I bought last year. It's a sad thing. I gave away all my fat clothes, thinking 'I won't need these anymore,' but I do!"
Click Here For More Jonah Hill Pictures