Jonah Hill Describes His Plane Orgy & Love Lost At 30,000 Feet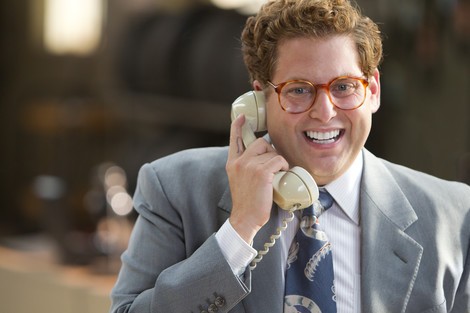 Jonah Hill, as well as  Robert De Niro, Sylvester Stallone & Carey Mulligan will be making an appearance on this week's Graham Norton show. From the snippet (see below) Jonah expresses what it's like to work with Martin Scorsese on the blockbuster hit The Wolf of Wall Street. Most interestingly, he describes what it was like to film the 'plane orgy' scene and Scorsese's inability to cope with the complete chaos that he had created.
Apparently planes and romance have a bad history of incompatibility for poor Jonah, as he goes on to describe how he thinks he lost the love of his life at 30,000 feet, due to another terminally flatulent passenger. Check out the laugh-out-loud clip below for the full story.

The newest episode of The Graham Norton show premieres January 18th, 10/9c on BBC America.