Jon Lovitz Helps Get Word Out During Psoriasis Awareness Month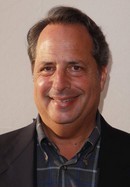 Actor and comedian Jon Lovitz was last seen in the movie Casino Jack.  He is now speaking out publicly about his personal experience with the chronic, autoimmune disease psoriasis, which he has been living with for the past ten years.
August happens to be Psoriasis Awareness Month and he's continuing to spread the word about the disease through an education campaign called Are You Serious? which includes PSAs and a web-based song parody to illustrate the challenges of living with psoriasis. This is also to reinforce the importance of having open and honest dialogue about the disease with a medical expert.
Jon is encouraging people to visit www.seriousaboutpsoriasis.com for more information and also to be able to get a kit including skin moisturizing lotion, a psoriasis discussion guide and journal, and an awareness bracelet. More information about the cause is included in the links below. And, you can see the parody and PSAs too.
https://www.seriousaboutpsoriasis.com/video-gallery