Jon Hamm Rocks A Beard At Can-Do Awards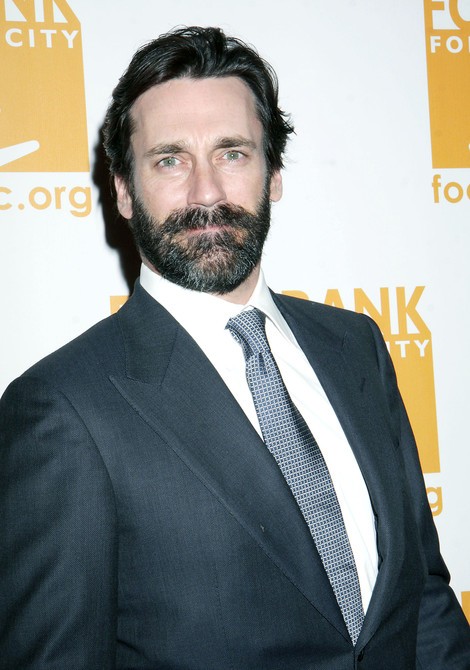 He's famous for playing the clean shaven Don Draper on "Mad Men," but Jon Hamm likes to shake it up every so often and grow some facial hair. He's done it before and he's done it again.

The TV heartthrob and long-time girlfriend Jennifer Westfeldt attended the Can-Do Awards Gala in New York City on Tuesday. Jon hammed it up for the cameras with his new fuzzy face.
Parade Magazine recently revealed what the actor earned as a waiter before he landed his famous TV gig: a mere $14,000.
See more photos of Jon...