Jon Hamm Regrets Early Job In Softcore Porn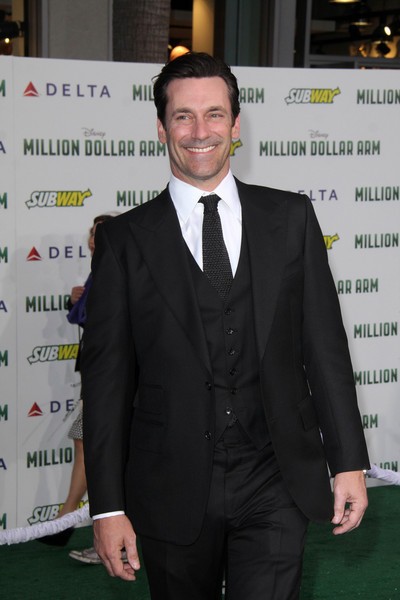 Mad Men star Jon Hamm started his career out working as a set-dresser for softcore porn films.

The 43-year-old actor shared is past in the new issue of Vanity Fair magazine, saying that work he did on the sets of Cinemax's flesh flicks was "soul-crushing."

A video of Hamm on 90s dating show "The Big Date" (hosted by the other Mark Wahlberg), was unearthed earlier this month, and the actor explained to the magazine what was going on in his life at the time.

"I was actually at that time working as a set dresser for Cinemax soft-core-porn movies," he said. "It was soul-crushing."

The actor, a huge sports fan and the star of upcoming baseball flick Million Dollar Arm, has gone from worst to first since appearing on the dating show (he was rejected by the female contestant), telling Vanity Fair that he doesn't think he'll ever land another gig as good as "Mad Men," now in the first half of its seventh and final season.

"This is the best job I've ever had and maybe ever will have in my life-- it's so fun to play all of this," he says. "It can be relentlessly dark. It can be terribly sexually inappropriate, is a way to say it. But who else gets a chance to do any of that stuff? There's so much there."

Read Jon's full interview in the June issue of Vanity Fair magazine.