Jon Hamm Joins Elmo On 'Sesame Street' For 'Word Of The Day'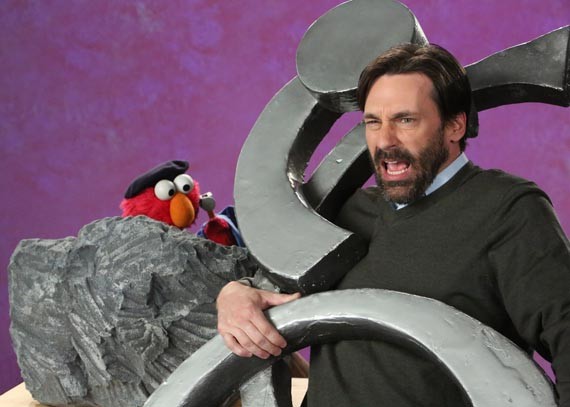 What does Jon Hamm do when he's not busy playing Don Draper on AMC's hit show "Mad Men?"
He helps out Elmo on Sesame Street with the word of the day of course. 
This Thursday, April 18th, Jon Hamm will be making a guest appearance on Sesame Street. He will appear with Elmo for a "Word of the Day" segment and help educate the kids on the definition of "sculpture."
Other recent celeb guests this season included Matt Kemp, Melissa McCarthy, Amy Ryan, Donald Glover, Kareem Abdul Jabar, Bobby Moynihan and more.
Jon Hamm is quite busy these days, he just joined the cast of the upcoming film "Million Dollar Arm," that chronicles the real-life story of two Indian cricketers who would became U.S. baseball pitchers. Hamm plays sports agent J.B. Bernstein.
Check out the Sesame Street segment of Jon Hamm below: