Jon Hamm & Amy Poehler To Host Party For Emmy Losers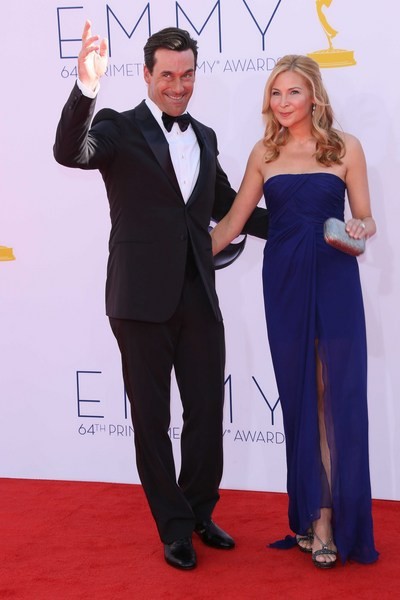 "Mad Men" star Jon Hamm knows what it's like to lose, so he's hosting a special party for the losers of tonight's Emmy Awards. The actor is nominated for "Outstanding Lead Actor in a Drama Series" for his portrayal of Don Draper in "Mad Men." However, he's been nominated, and lost, five times.
 
He and another former Emmy loser, Amy Poehler, decided to hold a celebration for those who don't win awards.
 
Hamm told Eonline.com, "We figured that the winners get celebrated enough so we thought it was about time that the losers get celebrated. And Poehler and I are friends from a long time ago and every year when we would lose the Emmy we would kind of wink at each other and call each other loser for the rest of the night... We called it the Losers Lounge because nobody that was there won and it kind of stuck. We were like, 'That was a really fun party. We should do that again, but we should do it bigger and better and invite our friends who aren't going to win either and we'll have a good time with it.'"

There's one caveat: winners will only be allowed to attend the bash if they leave their Emmy Award at the door and make a $1,000 donation to charity.

At tonight's event, Hamm faces stiff competition from Bryan Cranston (Breaking Bad), Hugh Bonneville (Downton Abbey), Damian Lewis (Homeland), Kevin Spacey (House Of Cards) and Jeff Daniels (The Newsroom).

Poehler is nomiated for "Outstanding Lead Actress in a Comedy Series" for her role in "Parks and Recreation."