Jon Favreau Got Spinning Lessons From DJ A.M.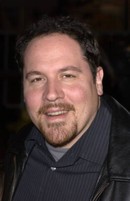 Iron Man director Jon Favreau was schooled in the art of mixing music by DJ Adam Goldstein.

Favreau has been dabbling in DJ-ing for years, but it wasn't until he met Goldstein, aka DJ A.M., while filming a cameo for Iron Man 2 that he started taking the hobby seriously - after receiving personal lessons from the late club icon himself.

He explains, "I met DJ A.M. when we were shooting Iron Man 2 and I struck up a nice little friendship with him. He actually taught me a lot. (He) set up my computer. I learned a lot from the guy...

"I love The Mighty Mighty Bosstones. I do mostly the old rap. Like Run DMC... Anything I think is new is not so I just go with what I like."

And Favreau, who directed the new sci-fi action film Cowboys & Aliens, even showed off his talents during a recent after-party at Comic-Con in San Diego, California.

He says, "One of the parties I did slip in and do a guest set. It wasn't the night of the premiere, that would have been too nerve-wracking, but I slipped into a party... and I did a little bit of of DJ-ing... I grew up in Queens (New York) in the '80s so, thanks to computer technology I can actually keep a party going."

DJ A.M. died from an accidental drug overdose in 2009, shortly after filming wrapped on Iron Man 2.