Jon Cryer Thanks Charlie Sheen While Receiving Hollywood Walk Of Fame Star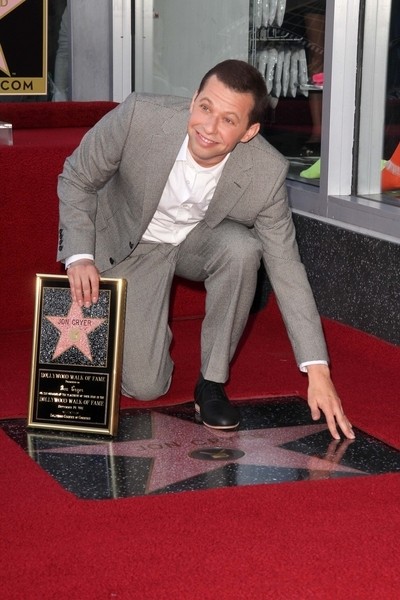 Jon Cryer capped off an amazing weekend by unveiling the 2,449th star on the Hollywood Walk of Fame on Monday morning.
 
The star was joined by his "Two and a Half Men" co-stars Ashton Kutcher and Angus T. Jones and show creator Chuck Lorre as he accepted the honor just 24 hours after completing the Annual Nautical Malibu Triathlon and then attending the Emmy Awards, where he and Kutcher were among the presenters.
 
Accepting the Walk of Fame honor, Cryer took a moment to remember Charlie Sheen, who was fired earlier this year following a well-publicised fight with producers and Lorre.
 
He said, "I do have to say a real word of thanks to my co-star of eight years, Charlie Sheen, who gave me so much as a performer and who I enjoyed working with so much."
 
The unveiling got serious when Cryer went on to thank Lorre and co-creator Lee Aronsohn for saving his former castmate's life.
 
He explained, "I feel the need to thank Chuck Lorre and Lee Aronsohn, who when they saw somebody who was clearly in distress, took every possible means to try to help their friend, and who, you know, when it came time to make the ultimate decision, which was someplace that nobody wanted to go, did something that in my belief saved my friend Charlie Sheen's life."