Jon Cryer Admits 'I Am A Troll' On 'Conan'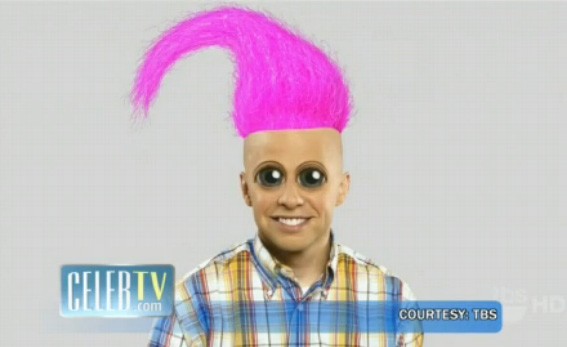 Jon Cryer has come forward and admitted that he is, in fact, a troll.
Cryer made a cameo appearance on Conan last night to poke fun at the harsh words from his former Two and a Half Men co-star Charlie Sheen. Charlie said in an interview, "You're with me, or you're with the trolls. Obviously he's (Cryer) with the trolls. Jon has not called me. He's a turncoat, a traitor, a troll. Clearly he's a troll..."
Jon replied on Conan, "The fact is, I am a troll. It's not something I like to talk about. My parents don't even know... It turns out there's not a lot of tolerance for people like me, especially in Hollywood.
 
"You don't know how much time and money I've spent on electrolysis and hair dye and reconstructive surgery so that I can look like this."
Cryer then mentioned other celebrity trolls Paul Giamatti and Helen Mirren. He also said to other trolls still "under the bridge" that "it gets better," echoing the rallying cry to gays that are being bullied in school.
Sheen has since apoligized for the remarks... kinda. "I was in a mood, and I threw that out there... It's a half apology - it's an apol!" He said in a recent interview.