Jon Bon Jovi Breaks His Silence About Richie Sambora's Departure From Tour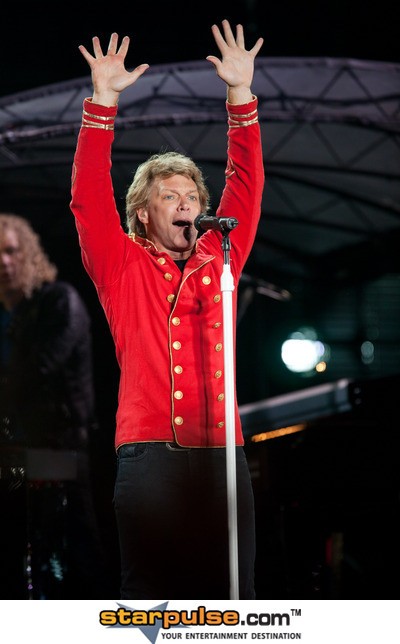 Jon Bon Jovi has denied a fall out over money led to Richie Sambora departing their band's Because We Can tour, insisting he was surprised when the guitarist decided to take time out.

Sambora declared he was dropping out of Bon Jovi's North American Tour last week due to "personal reasons," but reports suggested he quit following an argument with the lead singer, with editors at TMZ.com reporting they fell out over financial issues.

Nevertheless, Bon Jovi has advised fans not to believe Internet gossip, revealing Sambora shocked his band mates by quitting just hours before they were due on stage.

He tells the Austin American-Statesman newspaper, "I think Richie's doing all right, I haven't spoken to him. We were surprised. It was 3:30pm on show day on Tuesday and we got a phone call that he wouldn't be there. It's a personal matter."

"Don't believe what you read on TMZ because it's the furthest thing from the truth."

Soon after sambora left the band he issued a statement on Twitter: "Thank you everyone for your concern. I'm well, but had to stay in LA to take care of a personal matter. Love you all and see you very soon."

Bon Jovi have now replaced Richie with Phil X and resume their tour.