Join Our Live Blog Of The ' How I Met Your Mother' Season Finale Tonight!

In a March interview with
Entertainment Weekly
,
How I Met Your Mother
co-creator Carter Bays said, "At the end of the season, we will address the title of our show."
Neil Patrick Harris
confirmed to
Michael Ausiello
that yes, ""We're going to learn all about the goat in the season finale."
The season finale of the ever more popular
How I Met Your Mother
is tonight! As
Josh Radnor
told our own
Mike Ryan in January
, "I would rather be a smaller number of peoples' favorite show than everybody's twentieth favorite show." It's becoming apparent that
HIMYM
is becoming
a lot
of people's favorite show.
Tonight, join Mike Ryan for the 8:30 pm ET finale as he live blogs (live blog will start around 8:15 pm) what is sure to be one of the most ... wait for it ...
legendary
episodes in the history of
How I Met Your Mother
. Finally, fellow citizens, it's the goat episode!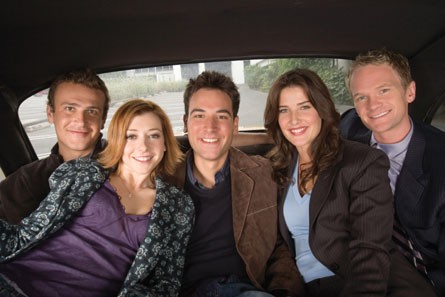 "Mike's Pulse" is a column written by transplanted Midwesterner and current New Yorker Mike Ryan. For any compliments or complaints -- preferably the former -- you may contact Mike directly at miker@starpulse.com
or submit reader questions for celebrites to Mike on
Twitter
.