Join ABC's 'Club Castle' For Exclusive Rewards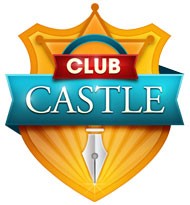 ABC is rewarding "Castle" fans for interacting with online content.
When fans watch videos online, view galleries, answer trivia and more, they'll be handsomely rewarded with exclusive content, points, badges and other attractive prizing!
Fans will also have the opportunity to prove that they're the biggest fan of the show by checking the leaderboard.
Check it out HERE!
On the Feb. 23 episode, Castle and Beckett discover the killer they are pursuing is part of an international conspiracy and they must work with a CIA agent with whom Castle has a history.