Johnny Knoxville Stars In The Hilarious-Looking 'Jackass' Spinoff, 'Bad Grandpa' (Watch Trailer)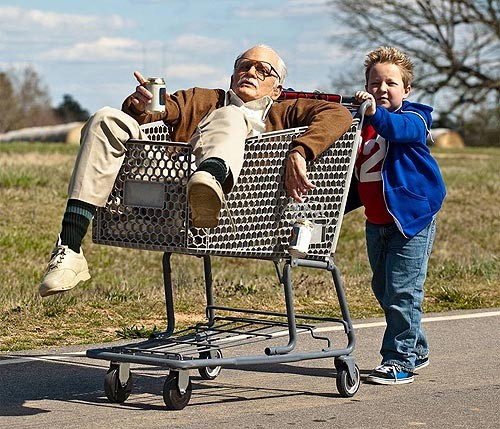 Johnny Knoxville reprises his Jackass character Irving Zisman in the series' first movie spinoff Jackass Presents: Bad Grandpa.

Knoxville dons plenty of movie makeup to appear as the uncouth, improper and irreverent 87-year-old man n the film, which hits theaters October 25.

In similar form to Sacha Baron Cohen's comedy classic Borat, the film centers on staging outrageous stunts and antics around real people who are clueless that it's all just an act, just to get their reactions.

Irving Zisman embarks on a cross-country journey with is eight-year-old grandson Billy, played by Jackson Nicoll (Fun Size, The Fighter), and the ensuing results are nothing short of hilarious.

Check out the trailer below...