Johnny Knoxville Fears He's A Bad Influence

"Jackass 3D" prankster Johnny Knoxville is closely monitoring his daredevil antics now he's a dad again - because he fears he's been a bad influence on his eldest daughter.

The star welcomed his first baby boy, Rocko, with wife Naomi Nelson last December and reveals he's "trying to do good" as a new dad.

Knoxville admits his 13-year-old daughter Madison, from his first marriage to Melanie Lynn Cates, has already seen her share of his stunt mishaps and wild antics, and one particular run-in with police, which ended with him being handcuffed in front of her, has the star seriously re-thinking his priorities.

He explains, "I hope I'm a good father. Sometimes I get excited and things happen and I'm trying to do good."

Recalling the incident, he added, "I was babysitting my daughter and her friends, they were all at the house one day and I set up the backyard as a shooting gallery with helium balloons and whatnot and we were having fun shooting the helium balloons when the cops burst in and ordered me down to the ground with guns.

"(Cops) came in my house! Apparently someone said there were shots fired in the neighborhood."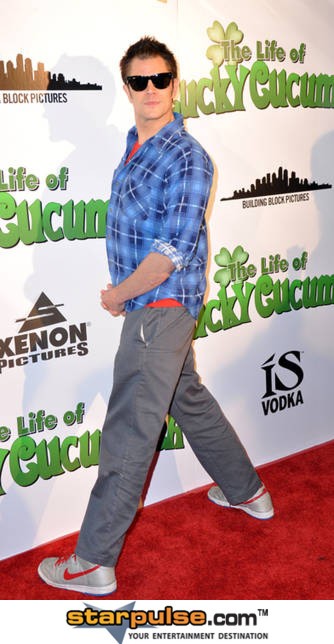 Click for more great Johnny Knoxville pictures: