Johnny Galecki Opens Up About Secretly Dating Kaley Cuoco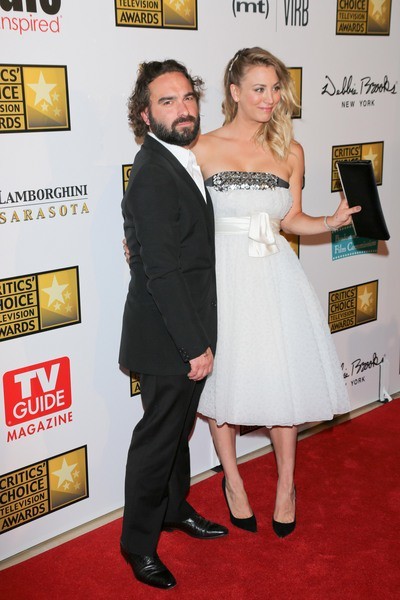 The Big Bang Theory actor Johnny Galecki has finally opened up about his clandestine relationship with co-star Kaley Cuoco, maintaining his ex-girlfriend is a "dear friend" who will always be a part of his life.

The on-screen couple took their relationship to the next level by dating for two years while working on the TV show, and they managed to keep their romance out of the public eye until after their split.

Cuoco made the stunning admission about the secret love affair back in 2010, and Galecki has now spoken out about his time with the actress and why they decided to keep it a secret for so long.

The 38 year-old star tells CBS Watch! magazine, "We're dear friends, still. Kaley's not just an ex, she's a part of my life... I just don't like to speak about it. And not because I'm trying to be enigmatic; I just worry that it will conflict with people's acceptance of (our characters) Leonard and Penny. I get the curiosity, but I don't want to distract from the story."

While the pair still plays a couple on TV, both actors have found love again with new partners, Johnny is dating actress Kelli Garner and Kaley is married to tennis player Ryan Sweeting.