Johnny Depp's Tonto Look Was Inspired By His Great Grandmother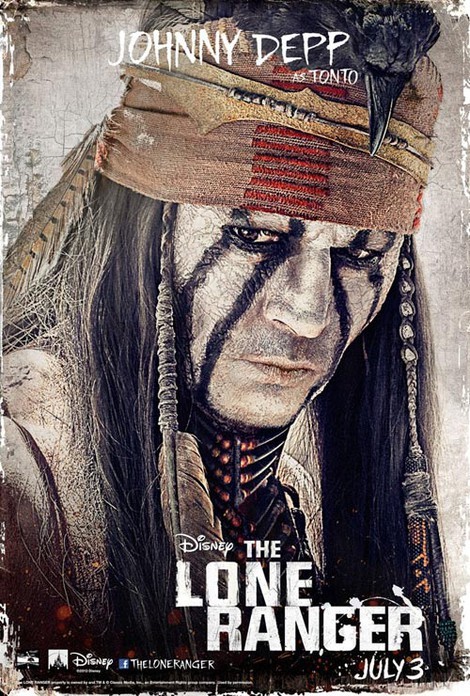 While Johnny Depp's Pirates of the Caribbean character Capt. Jack Sparrow may have been inspired by Rolling Stones guitarist Keith Richards (who even played the character's dad in the third and fourth films in the series), the actor has revealed that the inspiration for his Native American character Tonto in The Lone Ranger came from somewhere a bit closer to home.

Depp says that it was his great grandmother -- part Native American herself -- who was his inspiration, and he instructed the film's make-up artists to make him resemble her.

"I saw my great grandmother [as the model for Tonto]," Depp tells World Entertainment News Network (WENN). "She did apparently have quite a bit of Indian blood. She wore the braids and had the tobacco down her bosom. That was the idea, to sculpt me into my great grandmother.

"The make-up technician just killed it."

Depp, who has Cherokee, Creek and Chickasaw ancestors, used old photos to help create the look.

Last year the star was inducted as an honorary member of the Comanche tribe while filming Disney's action adventure in New Mexico. He called the honor "possibly the greatest memento" he's received.

So far the film, which opened on July 3, has been getting poor reviews, and Depp says he realizes there will be those who don't like his portrayal of a Native American, but that doesn't matter as long as the tribe is proud of his work.

"As long as I've done no harm and represented at the very least the Comanche nation in the proper light, that's all I can do," he says. "There's always gonna be naysayers."