Johnny Depp's Girlfriend Amber Heard Isn't Ashamed Of Her Bisexuality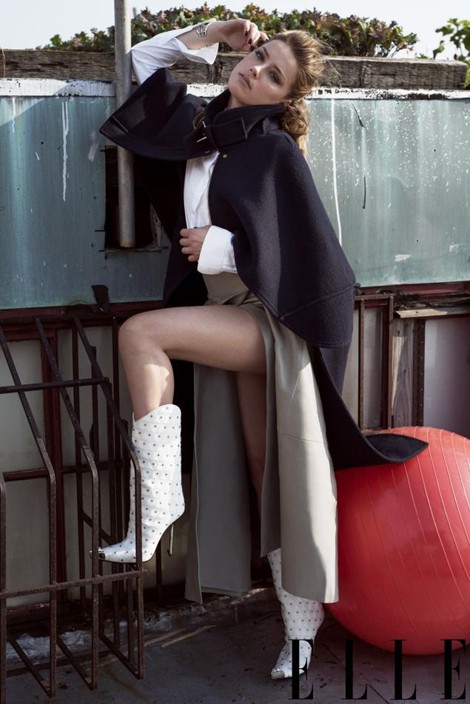 Amber Heard is open and proud about who she is, which is a beautiful bisexual woman.

The "Paranoia" star is featured in the September issue of Elle magazine in a series of provocative shots. Heard, 27, talks about her personal life and coming out in 2010.  "I'm not, and wasn't ever, ashamed," she explained of her sexuality.

The actress plays the love interest of Liam Hemsworth in her new film, but in real life she snared one of Hollywood's hottest stars - 50-year-old Johhny Depp. Heard and Depp met while filming 2011's The Rum Diary.

But the Austin, Texas, native isn't ready to settle down yet. "I don't imagine myself, my work or my life fitting into any standardized path," she told Elle. "In fact, the idea of there even being a standard freaks me out a lot."
Heard appears next in "Machete" in October.

The new issue of Elle hits newstands on Aug. 20.

Check out more photos of Heard from Elle magazine...