Johnny Depp's Daughter Lily-Rose To Star Alongside Him In New Film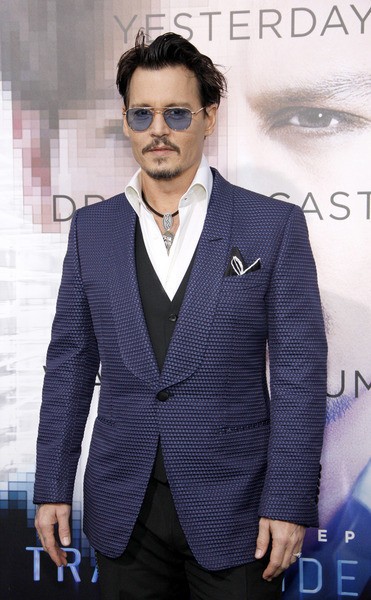 Who says nepotism isn't alive and well in Hollywood?  Johnny Depp and Kevin Smith are collaborating on an upcoming film, and both of their daughters will be starring alongside them. Smith's "Yoga Hosers" will feature Lily-Rose Depp and Harley Quinn Smith, according to The Hollywood Reporter.
The film is a sequel to the filmmaker's "Tusk," which premieres in September at the Toronto Film Festival.
"Yoga Hosers" takes place in Canada and centers on yoga-loving teen girls Colleen Collette (Lily-Rose Depp) and Collen McKenzie (Harley Quinn Smith). When a big bad threatens to ruin their plans to attend a senior party, they join forces with Guy Lapointe (Johnny Depp) to save their lives using "all seven Chakras, one Warrior Pose at a time."
Kevin Smith explained: "People always ask me 'Are you ever going to make a comic book movie?' This is it — but instead of yet another dude saving the day, our antiheroes are the most feared and formidable creatures man has ever encountered: two 15-year-old girls."
The second in Smith's "True North" trilogy will star returning cast members Michael Parks, Justin Long, Haley Joel Osment, Genesis Rodriguez, Ralph Garman and Harley Morenstein. "Yoga Hosers" will also star Tony Hale, Natasha Lyonne, Austin Butler, Adam Brody, Tyler Posey and Jason Mewes.