Johnny Depp's Best & Worst Films - Do You Agree?

The problem with an actor like
Johnny Depp
is finding movies in his history that aren't fantastic. Then you have to consider the movies that aren't that good, but that he was great in anyway (which covers basically everything else).
The truth is, this Kentucky-born actor is one of the best in his or anyone's generation, and he also is an accomplished producer, director, screenwriter, and yes, even has quite a set of singing pipes. Good thing he's just so unattractive or he might just be the perfect Hollywood hunk ... oh wait. He's gorgeous. Damn you, Johnny Depp!
Here's a look at some of the best and worst of Johnny Depp movies just in time for his newest flick
Public Enemies
, hitting the theaters July 1!
THE BEST
Edward Scissorhands
has to be the first Depp movie mentioned because it is what solidified him as a rising star, and it also started his very important relationship with director
Tim Burton
. Burton and Depp would work together on six other films after their first, and it's a partnership made in gothic heaven. As the title character of Edward Scissorhands, Depp played Edward to be a gentle, kind hearted half-monster who was never quite finished by a mad scientist. He ended up looking human except for his hands, and one day his quiet life is interrupted by a kindly Avon saleswoman Peg (
Dianne Wiest
). Peg takes pity on the strange looking Edward, seeing his goodness within, and brings him home to her house. It is there Edward gets his first taste of humanity, eventually finding companionship with the Boggs family and even young love with their daughter Kim (
Winona Ryder
). However, not everyone is so welcoming of their strange guest, and the movie ends up in a bittersweet-not-quite-tragic ending. Depp's beauty and offbeat performance won him great attention for this role, and this is just where it began.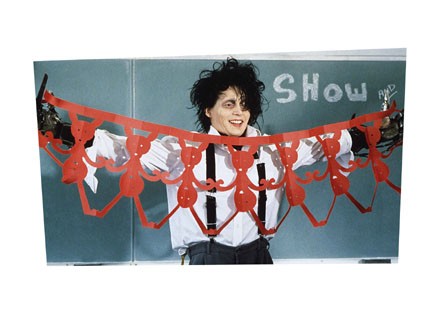 Image © BH Impact
Pirates of the Caribbean: The Curse of the Black Peal
is important for Depp because the first film - and the subsequent sequels - made him a huge box office draw to the mainstream as well as to the indie fans. Depp had always been an A-list celebrity, but this movie solidified his place as an actor who could bring in bigger crowds. All three "Pirates of the Caribbean" movies were huge hits, and it is was mostly credited to Depp's performance as the brilliantly crazy Captain Jack Sparrow. His pirate was a genius madman with a good heart (sometimes) and a taste for adventure. Marooned and betrayed by his own crew, Sparrow used Will (
Orlando Bloom
) and Elizabeth (
Keira Knightley
) to get himself close to his goal, but he wasn't above helping them out of a jam if need be. Perhaps he was even, shall we say, a hero in disguise? His hilarious persona is the most memorable of the films, and possibly one of the most memorable movie characters of all time. This is all thanks to Depp's own idea of the pirate and his basing the performance off
Keith Richards
, who had a cameo in the third film.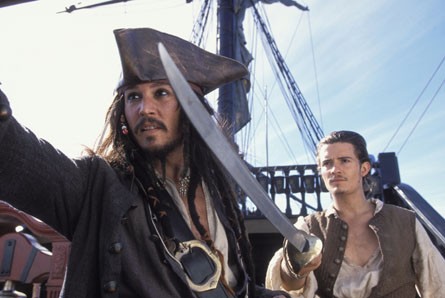 Image © Disney Enterprises, Inc. and Jerry Bruckheimer, Inc. All Rights Reserved
Fear and Loathing in Las Vegas
is not one of the many movies Depp was nominated for, but he should have been. Anyone who is a fan of Hunter S. Thompson's Gonzo journalism and chaotic books would loudly claim this. The movie is semi-biographical, based on a book written by Thompson himself about a wild drug-induced road trip between two not-quite friends. Depp played Raoul Duke, a character based on Thompson, and
Benicio Del Toro
played his friend Dr. Gonzo. Together they ingest a great deal of different drugs and go from California through Las Vegas on a search for ... well, who really knows. This bizarre and fascinatingly humorous film is full of odd characters and ugly situations, but we're with the two main characters through it all. There were a few people who claimed that Depp's good looks had a lot to do with his fame, but no one could call Duke attractive. He's overweight, bald, and his face is hidden behind huge glasses. He slurs his words and screams about bats. Depp carries off the part with charisma and insanity, proving not for the first time that he was much more than a pretty face.
Finding Neverland
is a story about a very famous author, J. M. Barrie (of Peter Pan fame), and his innocent relationship with a widow. It gave Depp several different award nominations (nine in fact), including the Academy Award for Best Actor, and showed once again that his range kept growing with each movie. Barrie is played by Depp with a quiet earnestness and a longing for something more, for success and love and acceptance, something which he was not getting for his plays until Peter Pan. It was through his relationship with Sylvia (
Kate Winslet
) and her young sons that Barrie comes up with the story of a boy who didn't grow up. It is not as flashy or as weird as many of Depp's parts, and in that lies its beauty. Barrie is ordinary, lonely, and very relatable.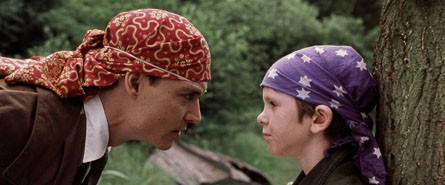 Image © BH Impact
Honorable Mentions:
Sweeney Todd
,
Donnie Brasco
,
Benny & Joon
Go to page 2 for Depp's worst films...