Johnny Depp & Vanessa Paradis: What Went Wrong?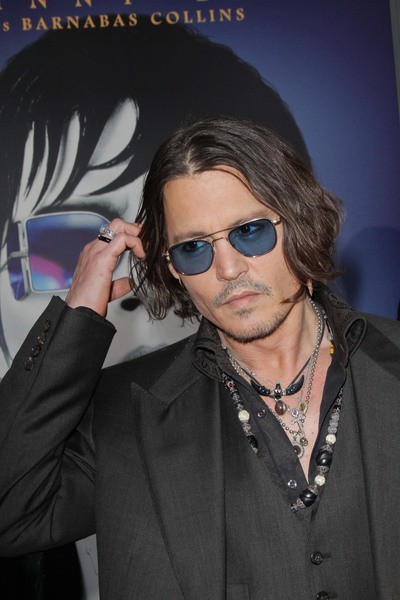 Heartthrob Johnny Depp is single again. He and long-term partner Vanessa Paradis (they never wed) have "amicably separated," according to the actor's publicist.

After 14 years together and two children (daughter Lily Rose, 13, and son John Christopher, 10) the two are going their separate ways.  So what went wrong?

Over the past few months rumors had been circulating that the couple wasn't getting along. In May, a deeply private Depp told Britain's The Daily Sun, "The rumors are not true. They are absolutely not true." So either he was lying to the press or he was in denial about the break up of his relationship.
Gossips have suggested that Depp and Paradis began living separate lives due to growing tension about the actor's successful career. Depp lived in France with Paradis, but last winter he reportedly bought a home in the English countryside. Is it his new bachelor pad?
When the couple got together in 1998, Depp starred in "Fear and Loathing In Las Vegas."  He was a somewhat popular star, but his fame catapulted five years later after the release of "Pirates of the Caribbean: The Curse of the Black Pearl." He has cultivated a rather prolific film career.
He starred in a string of hits after "Pirates," including "Charlie and the Chocolate Factor" and "Alice In Wonderland."  He plays Tonto in the 2013 film "The Lone Ranger" and is preparing to appear in the fifth installment of "Pirates of the Caribbean."  Depp has often attended film premieres solo, and there aren't a lot of official photos of the two of them together. Maybe she's tired of swashbucklers?
We will probably never know the true reason for the split, but his increased fame over the last 10 years probably didn't help. And who's to say another person didn't interfere in their relationship? Was she lonely? Was he? Did they spend too much time apart due to their careers and their passion fizzled?
Prior to dating Paradis, a French singer and model, Depp dated British model Kate Moss for four years. In the early 1990s he was engaged to actress and "Edward Scissorhands' co-star Winona Ryder. He is once divorced - he was married to Lori Anne Allison from 1983 to 1985.