Johnny Depp Thrilled To Become Part Of Comanche Tribe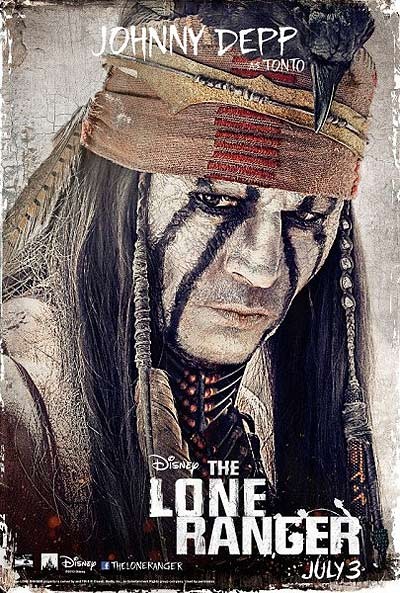 Johnny Depp was thrilled when Comanche Nation leaders invited him to become an honorary member of their tribe while he was filming The Lone Ranger in New Mexico last May.

Depp, who plays Native American hero Tonto in the upcoming Disney adaptatoin, says being adopted into the tribe was "possibly the greatest memento" he could've received.

The sacred ceremony was held at the Albuquerque home of LaDonna Harris, a prominent Native Amercian activist.

"When the request came in, I couldn't believe it. It was an honor beyond all honors..." Depp says. "The name they chose for me, Mah-Woo-Meh, means shapeshifter, which I suppose is quite apt, and I take great pride in that choice."

Depp's casting as the Native American warrior in "The Lone Ranger" caused a bit of a stir over whether or not a more qualified -- i.e. Native American -- actor should've been given the role, but he says the honor drove him to give a respectable performance.

"Even with what little knowledge I have of the degree of indigenous blood within me, our Native American brothers and sisters gave me the passion and drive to build my character with great care."

The star also made a surprise appearance last September as the Grand Marshal of the Comanche Nation Fair in Oklahoma. His appearance was kept a secret by tribal leaders in order to keep the event from attracting people only interested in seeing the actor.