Johnny Depp Thinks He's Ugly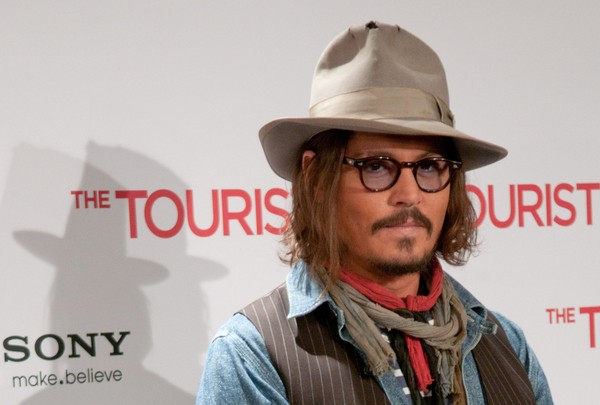 Johnny Depp recently talked about taking partner Vanessa Paradis on double dates with his "The Tourist" co-star Angelina Jolie and Brad Pitt.

He explained, "Angie is a stunner, so is Vanessa. And Brad, of course. When we all sat together, I was the only ugly one. I'm not the spick-and-span kind of guy. To be honest, I don't like cutting my hair or trimming my beard."
The "Pirates of the Caribbean" star was stunned to discover Jolie's penchant for curse words while they filmed their movie together and admits her swearing reminded him of screen legend Elizabeth Taylor.
Click for more great Johnny Depp pictures: