Johnny Depp Surprises Fans At 'Lone Ranger' Screening In Oklahoma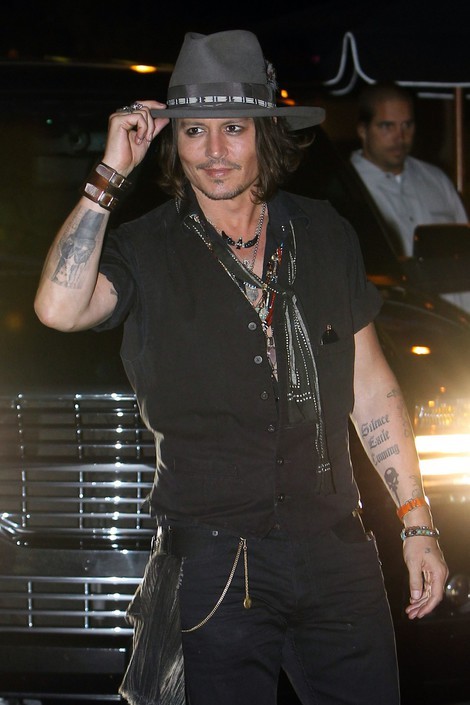 On Friday, Hollywood superstar Johnny Depp gave fans in Oklahoma a thrill by turning up unannounced at a screening of his new movie The Lone Ranger.

The 50 year-old actor sent locals into a frenzy when he stepped onto the red carpet at Carmike Cinemas in Lawton with LaDonna Harris, a member of the Comanche tribe and president of Americans For Indian Opportunity group, on his arm.
Last year, Depp was made an honorary member of the Comanche tribe thanks to his portrayal of the Lone Ranger's Native American sidekick Tonto in the Disney adaptation of the classic TV show.

Speaking at the screening, Depp gushed, "I'm so proud to be here and so proud to be a part of this. If I can help in any way to pass the message along to the children, to understand that where they come from, they are warriors and nothing less."