Johnny Depp Says Angelina Jolie Has A Potty Mouth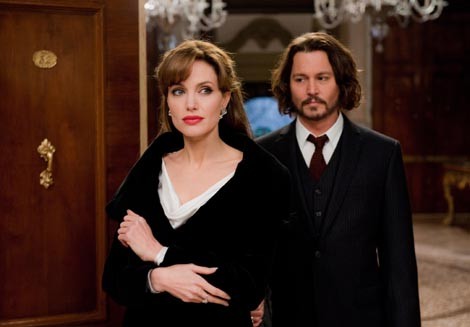 Elizabeth Taylor and Angelina Jolie have more in common than their leading lady looks - they can both "cuss like sailors," according to Johnny Depp.
 
The "Pirates of the Caribbean" star was stunned to discover Jolie's penchant for curse words while they filmed their movie "The Tourist" and admits her swearing reminded him of screen legend Taylor.
 
He tells Vanity Fair magazine, "I've had the honor and pleasure and gift of having known Elizabeth Taylor for a number of years.
 
"You know, you sit down with her, she sits there and cusses like a sailor and she's hilarious. Angie's got the same kind of thing, you know, the same approach."
Click for tons more great Angelina Jolie pictures: