Johnny Depp Learned To Play A Lizard In 'Rango'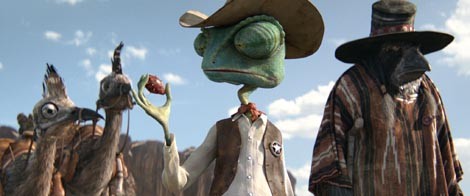 Just when it seems like Johnny Depp has done every sort of wild role you could imagine, he finds another twist. In Rango, Depp stars as an animated lizard and he doesn't just provide the voice. He got deep into character with his Pirates of the Caribbean director Gore Verbinski.
"Early on, some of the talks that Gore and I had had about the character I mean," Depp recalled. "Talk about two grown men, middle aged men discussing the possibility of one of them being a lizard.  So it starts off on a surreal kind of note, anyway."
Most animated movies have the actors record their lines one at a time in a sound booth. Instead, Verbinski got the whole cast together to act out the entire movie, while sound technicians recorded them.
"Ultimately, it was everything," Depp continued. "Though there were times when you didn't feel that, when you'd rather have been, because we're lazy, at least I am, and I'd sort of rather just sit in front of a microphone and do the thing.  However, the process that we did, that Gore created this sort of atmosphere that was really, truly ludicrous. I mean, just ridiculous.  It was like just regional theater at its worst."
Depp can see his full performance in the animation, and recalled the days on stage pretending to be reptiles with his fellow actors. "Not the idea of motion capture, but emotion capture, certain gestures, body language, movement, something you might have done with your eyes, all those guys, these animators took it and put it in there.  So, it was very strange.  I mean, for Harry Dean Stanton to walk up to me one afternoon, because I've known him for a million years, and he walks up to me and says, 'This is a weird gig, man.' And I went, 'Oh, yeah.  You've just started.  You just wait.' But ultimately, it was the right thing to do and that was his vision, and we saw it through."
Rango opens this Friday.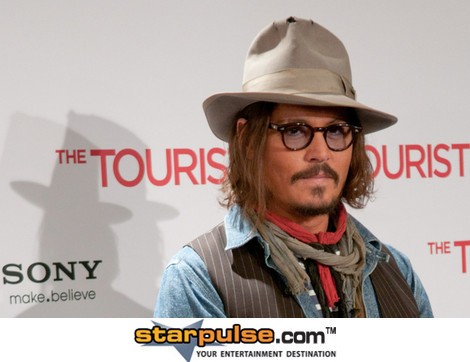 Click for more great Johnny Depp pictures: