Johnny Depp, Lady Gaga Head Up EW's Power List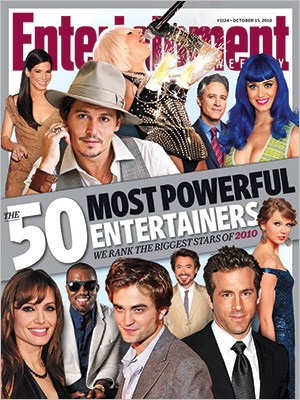 When Entertainment Weekly published its first Power List in November 1990, Lady Gaga (No. 2) was 4 years old and Ben Stiller (No. 11) was doing Eddie Munster impersonations on MTV. Times change, and so does the talent. For our list of the 50 Most Powerful Entertainers, we based our rankings on a mix of criteria. First we looked at the hard numbers (global box office, album sales, TV ratings). We then added in less tangible factors, such as the stars' influence within their industries, how well their brand translates across platforms, their overall footprint on pop culture, and their general command of the world stage. In other words, we set out to define what true power means in 2010, and to delineate who's got it, who's gaining it, and who's losing it. Here are the results (1-10).

# 1 Johnny Depp

Age: 47
Career box office: $5.9 billion
Last three films: $1.3 billion
Average opening weekend: $49.5 million
Average opening of last three films: $85.4 million
Depp's career has been a long, strange trip-and ending up the most powerful actor in Hollywood is the weirdest twist of all. He's rarely followed the standard playbook, choosing roles as misfits (Edward Scissorhands, Gilbert Grape) and oddballs (Ed Wood, Ichabod Crane) over the usual romantic leads and action heroes. With his uncompromising gonzo turn as Capt. Jack Sparrow in Pirates of the Caribbean: The Curse of the Black Pearl in 2003, his stardom went supernova. In the wake of smashes like the Pirates films, Charlie and the Chocolate Factory, and Alice in Wonderland, Depp can do anything he wants. And the one-maybe the only-thing you can be sure of is that he'll do exactly that. NEXT- The Tourist with Angelina Jolie (Dec 10)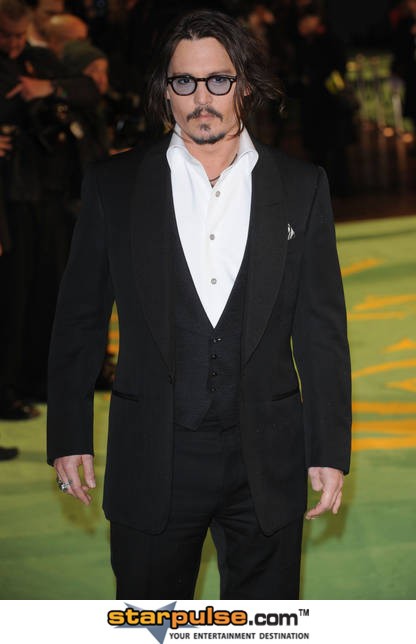 # 2 Lady Gaga

Age: 24
U.S. Albums sold: 5.1 million
U.S. Digital tracks sold: 26.4 million
Youtube plays: 1.1 billion
What did we all talk about before Lady Gaga came along? If the shenanigans of the former Stefani Germanotta seem to own an unhealthy amount of the pop culture conversation these days, it's because her output has earned it: Since "Just Dance" hit No. 1 nearly two years ago, she's had six additional top 10 hits and has almost single-handedly revived the waning art of mainstream music videos. What's more, she has thrived on the road at a time when many established artists' tours have been downgraded or canceled altogether. NEXT- Her new album, Born This Way (2011)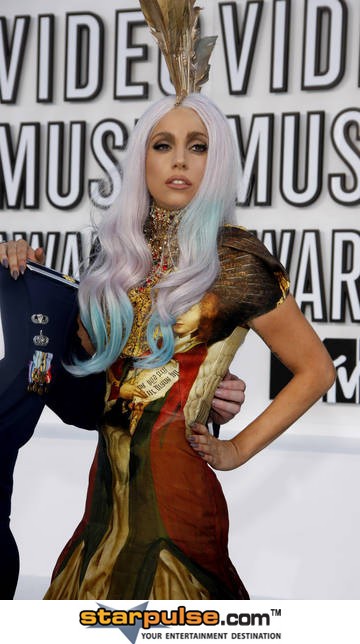 # 3 Oprah Winfrey

Age: 56
Avg. Viewership: 6.6 million
Worth: $3 billion, reported.
Her ratings aren't what they once were, but Winfrey will leave behind a huge void in daytime when she exits her talk show for good this May. No other chatfest is expected to generate the viewership she did during her peak in syndication: an astonishing 14 million per day. And though launching another (women's!) cable channel is akin to charging into a minefield, Winfrey makes it look effortless, recruiting the likes of Rosie O'Donnell, Sarah Ferguson, Shania Twain, and Suze Orman to star on shows for OWN: The Oprah Winfrey Network, which launches January 2011.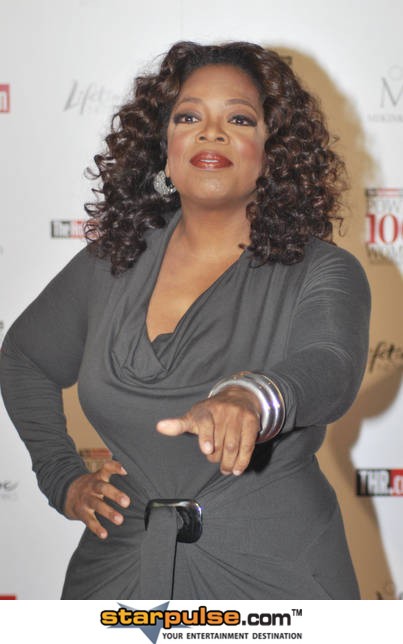 # 4 Simon Cowell

Age: 51
Avg. Viewership: 24.3 million
Salary: $80 million, reported
Let's be honest: He remains the biggest star ever to emerge from the American Idol machine, as proven by all the hullabaloo this summer over who would be "the next Simon" on Fox's waning musical juggernaut. Apart from exec-producing NBC's summer sensation America's Got Talent (and counting his record-label cash thanks to Susan Boyle), Cowell will be AWOL from TV for a full year while he preps a new version of his U.K. megahit The X Factor-which he also owns-to debut on Fox in 2011. No one doubts it'll be a hit; the only question is, how big?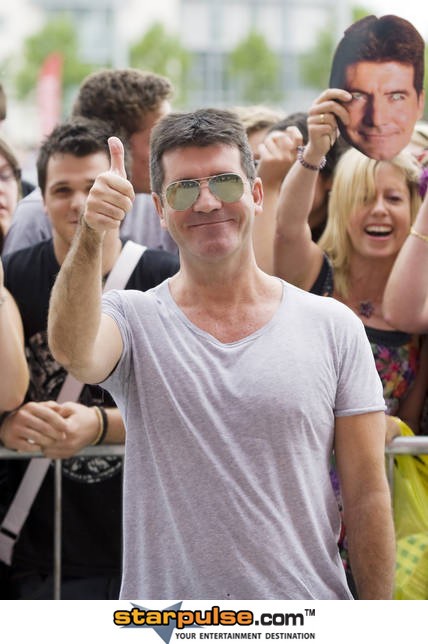 # 5 Will Smith

Age: 42
Career B.O: $5.3 billion
Last three films: $1.4 billion
Avg. opening weekend: $36.7 million
Avg. opening last three films: $51.6 million
Sure, Seven Pounds was a rare box office disappointment, but Smith's status as one of Hollywood's shiniest global superstars remains untarnished. He's master of his own destiny and a producer on four of his last five films, and his tenacious work ethic-be it transforming his body for a role (I Am Legend) or promoting his projects across the planet-has studio chiefs swooning. And as for dusting off the '80s franchise The Karate Kid and turning it into a $354 million star vehicle for his son Jaden? Well, that's just showing off. NEXT- Men in Black III (May 25, 2012).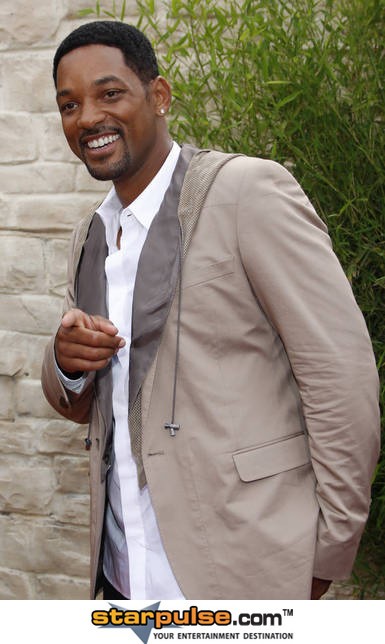 # 6 Robert Downey Jr.

Age: 45
Career B.O: $2.9 billion
Last three films: $1.2 billion
Avg. opening weekend: 40.5 million
Avg. opening last three films: $66.7 million
Ten years ago he was getting busted in a hotel room with cocaine and a Wonder Woman costume. Today he's sober and wearing a new superhero outfit. Iron Man has made Downey one of the great Hollywood comeback stories, and Sherlock Holmes has given him something few A-list actors ever get: two concurrent action franchises. His powers aren't absolute (his drama The Soloist earned only $38 million worldwide), but even when he's a white dude playing a white dude playing a black dude (Tropic Thunder), the brother can fly. NEXT- Due Date from The Hangover director Todd Phillips (Nov. 5).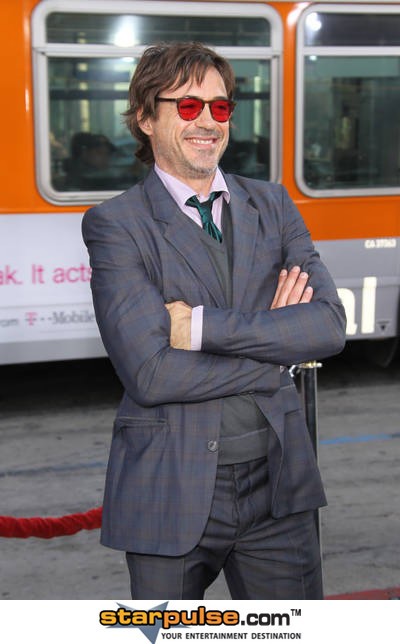 # 7 Sandra Bullock
Age: 46
Career B.O: $2.7 billion
Last three films: $666.7 million
Avg. opening weekend: $15.9 million avg. opening
Last three films: $26.3 million.
How does an actress once considered past her prime become Hollywood's most bankable woman? By starring in two of last year's biggest hits (The Proposal and The Blind Side), navigating the Oscar circuit with savvy and grace, and handling the implosion of her personal life with remarkable humor. Every movie fan now sympathizes with her, every media outlet covets her, and every studio exec wants to be in business with her. Right now she's calling all the shots. NEXT- Extremely Loud and Incredibly Close with Tom Hanks or Most Wanted with Ryan Reynolds.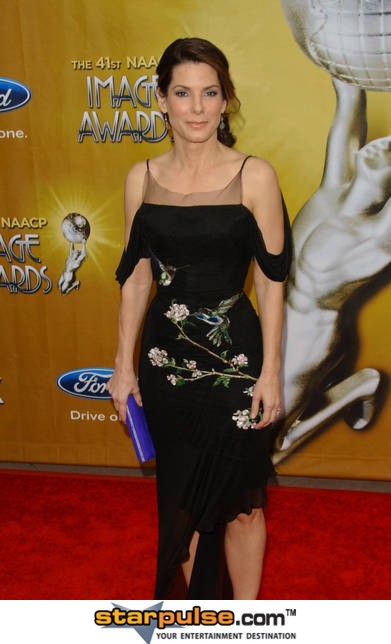 # 8 Ellen Degeneres

Age: 52
Avg. Viewership: 3.2 million
Salary: $8 million per year, reported.
She was one of three people Oprah (No. 3) touched base with before announcing that she would be leaving daytime for good. It was a clear sign that TV's most powerful woman considered DeGeneres to be her heir. Though her year as an American Idol judge wasn't a crowning achievement, she showed candor and class when explaining her decision to leave. Dr. Oz and soon-to-be host Anderson Cooper may try to muscle in on her turf, but there's little doubt that DeGeneres will become daytime's top banana in Winfrey's wake.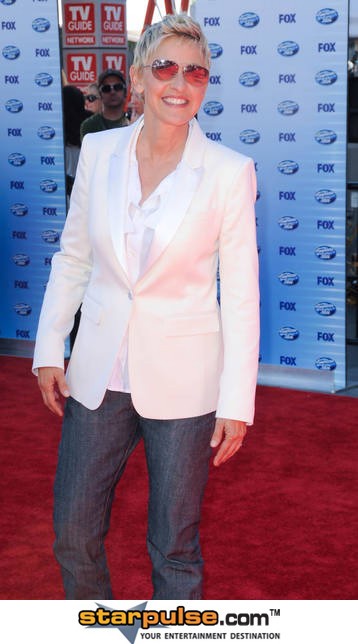 # 9 Leonardo DiCaprio

Age 35 Career
B.O: $4.9 billion
Last three films: $1.2 billion
Avg. opening weekend: $26.8 million avg. opening
Last three films: $38.9 million.
After Titanic, he eschewed easy blockbusters, opting to pair himself instead with A-list auteurs in prestige pictures. Sometimes it worked (The Departed). Sometimes it didn't (Revolutionary Road). But with this year's one-two punch of Martin Scorsese's Shutter Island ($294.8 million) and Christopher Nolan's Inception ($791.5 million), DiCaprio proved he can deliver on both art and commerce without sacrificing either. NEXT-Clint Eastwood's J. Edgar Hoover biopic, Hoover (2012).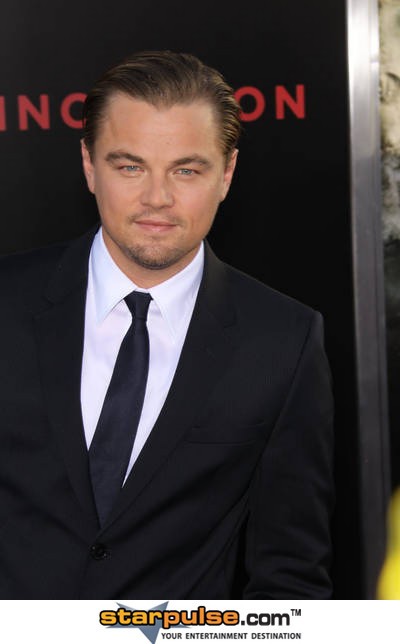 # 10 Eminem

Age: 37
U.S. albums sold: 38.6 million
U.S. digital tracks sold: 23.7 million
Grammys: 11
For much of the past five years, it seemed like he might retire forever, but last year's triumphant album Relapse laid those rumors to rest. This June's Recovery scored the biggest opening week any artist has had in two years- even more impressive, it sold well all summer-and his No. 1 smash with Rihanna, "Love the Way You Lie," dominated pop radio. His sold-out fall concert dates with Jay-Z (No. 26) only confirm what everyone already knew: Eminem rules whenever, and wherever, he chooses. And retirement is not an option. NEXT- The release of additional singles from Recovery.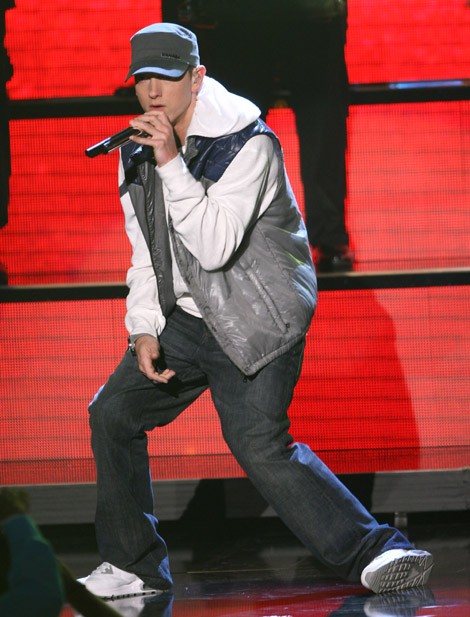 For the full list of the 50 Most Powerful Entertainers, go to EW.com

Top 40 Under 40 - Hollywood'S Highest-Grossing Young Stars

Warning: This list may surprise you. Some of Hollywood's hottest young stars didn't make the cut, and some less expected ones did. Why? Math! We looked at the films in which the under-40 set held starring roles over the course of their careers (animated movies not included), and then ranked those actors by box office average. Sure, it was painful to penalize people for taking risks with edgier movies, but for this exercise, at least, it was all about the money- and that other rare Hollywood commodity, consistency.

Check out 1-20 below:

1) Sam Worthington
2) Daniel Radcliffe
3) Taylor Lautner
4) Jaden Smith
5) Robert Pattinson
6) Orlando Bloom
7) Shia LeBeouf
8) Tobey Maguire
9) Zoe Saldana
10) Hayden Christensen
11) Keira Knightley
12) Leonardo DiCaprio
13) Bradley Cooper
14) Kirsten Dunst
15) James Marsden
16) Katherine Heigl
17) Natalie Portman
18) Anne Hathaway
19) Kristen Stewart
20) Miley Cyrus

Pick up the new copy of Entertainment Weekly or visit EW.com to see the rest and a whole lot more. The Power List Issue is on newsstands everywhere!
Click for more great Johnny Depp pictures:
Click for more great Lady Gaga pictures: