Johnny Depp & Keith Richards Hang Out In London (Pics)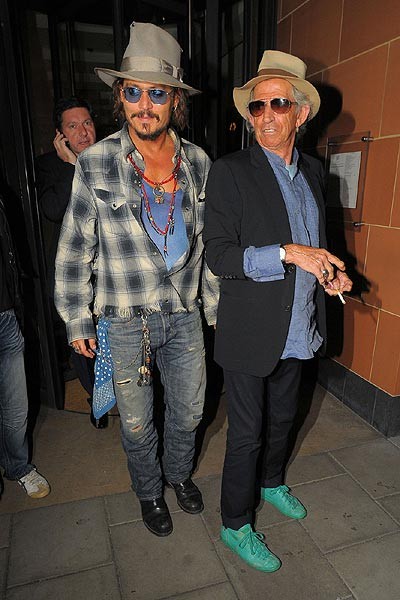 We spotted Johnny Depp and Rolling Stones guitarist Keith Richards leaving a London Restaurant together on Wednesday. Depp appeared to have a few scrapes and cuts on his face and knuckles. Did he get into a fight?

No, of course not - he's actually still wearing some of his makeup from filming "Pirates of the Caribbean 4" earlier in the day.

Pictures of Depp sparked reports that he'd been either injured doing stunts or in a fight, but his publicist Robin Baum told World Entertainment News Network, "He was in make-up from filming 'Pirates 4.'"

In related news, the new trailer for Depp and Angelina Jolie's film "The Tourist" was just released. The film centers on an American tourist (Depp) who travels to Italy to mend his broken heart. He meets a mysterious woman (Jolie) who uses him to get to a criminal with whom she once had an affair.

Depp was recently named Hollywood's highest paid actor. He earned $50 million over the last 12 months. Depp pulled in a huge sum for his portrayal of the Mad Hatter in "Tim Burton's Alice in Wonderland," as well as a $15 million fee for "The Tourist."

What we really want to know, though, is what's up with Keith's turquoise sneakers?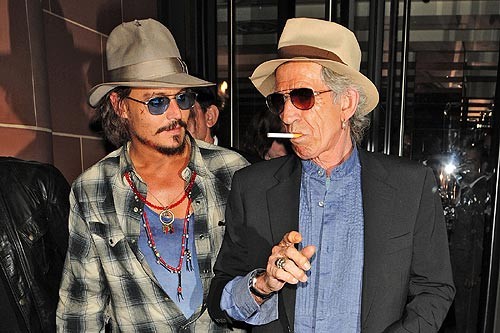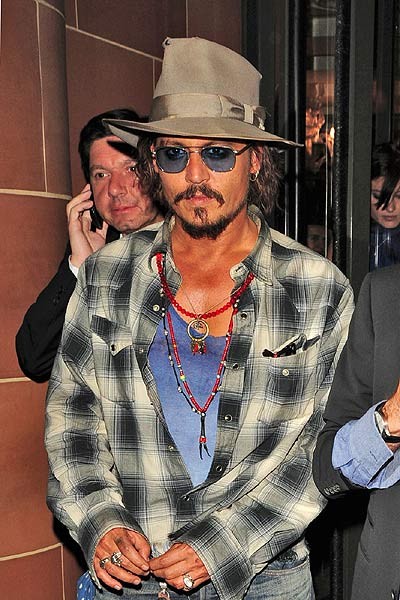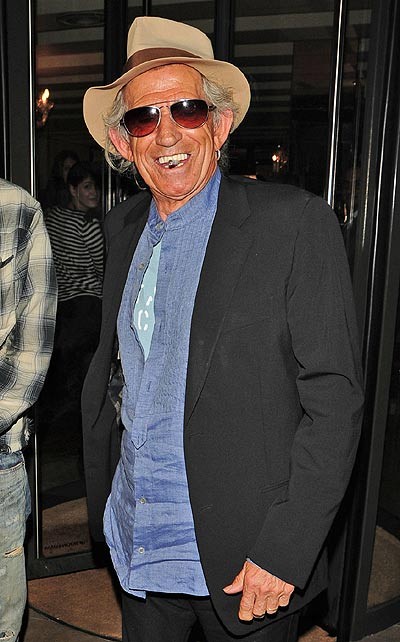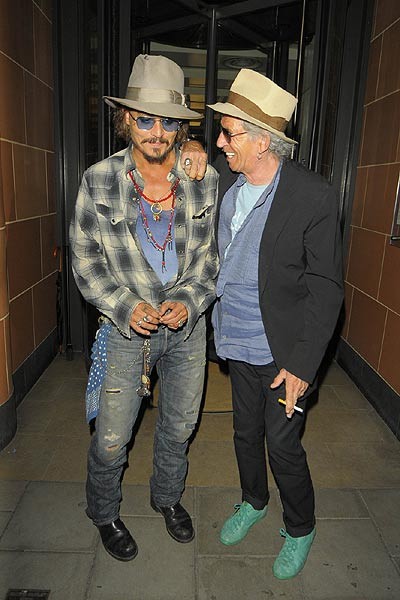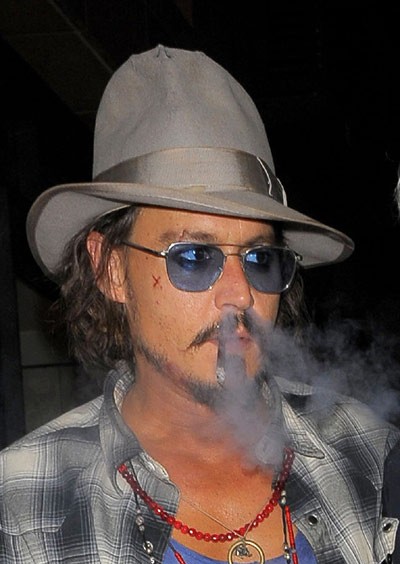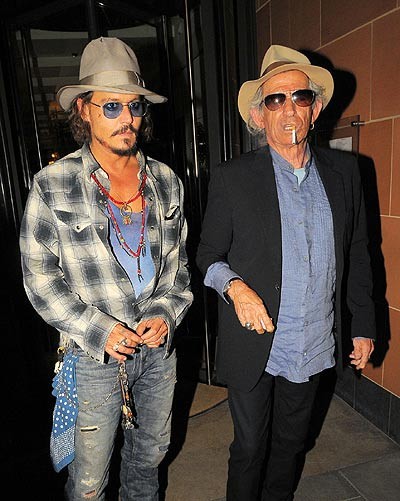 More: Celeb Photo Features | Fashion Photo Features
Click for more great Johnny Depp pictures: