Johnny Depp Doesn't Watch His Movies ('Letterman' Pics & Video)

Johnny Depp
was on the 'Late Show With David Letterman' last night promoting his new gangster movie '
Public Enemies
' and admitted he doesn't watch his own movies. Check out photos and video below...
In classic Johnny Depp style, when asked by Letterman if he has seen 'Public Enemies,' Depp suavely responds, "No, I have not." He elaborates, "In a way, once my job is done on the film, it's really none of my business. I stay as far away as I possibly can [from the finished product]. If I can I try to stay in as profound a state of ignorance as possible. I don't like watching myself."
Later on in the interview Depp goes on to admit that his kids have seen more of his movies than he has!
'Public Enemies' tells the tale of FBI agent Melvin Purvis (
Christian Bale
) and his pursuit of notorious bank robber John Dillinger. The film opens July 1 and also stars
Marion Cotillard
,
Channing Tatum
,
Billy Crudup
and
more
.
Watch Johnny Depp on the Late Show With David Letterman 6/25:
Photos of Johnny arriving for the Letterman taping: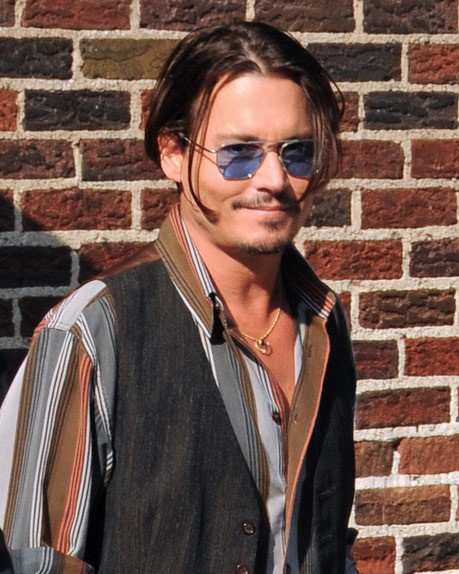 - Click here for more hot Johnny Depp pics -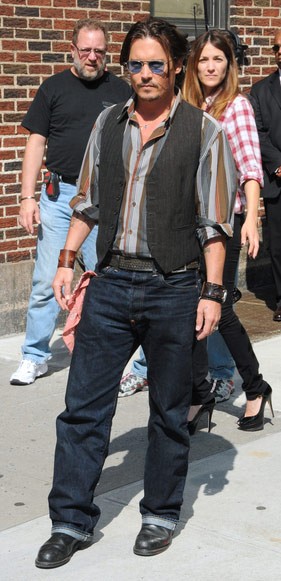 - Click here for 'Public Enemies' movie photos -