Johnny Depp & Angelina Jolie Lack Chemistry Just Like Their 'Tourist' Characters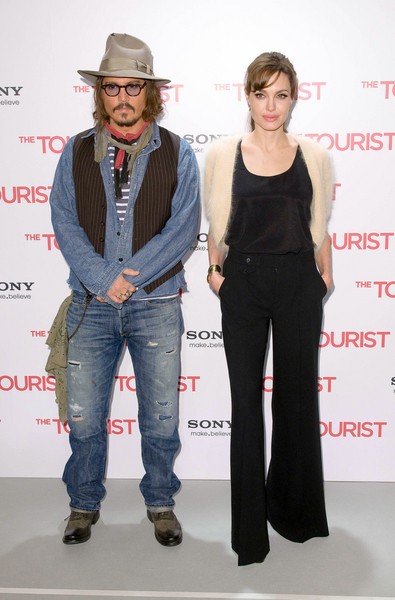 We spotted Angelina Jolie and Johnny Depp at "The Tourist" Madrid photocall yesterday, and the two couldn't look less comfortable. One of the complaints about their film is the pair lacks on-screen chemistry, and we can see why. They don't have any in real life either!
At premieres co-stars are often chummy with one another - they put their arms around each other and have big grins on their faces. These two look like stone cold statues.
See some examples of happy co-stars below:
Katherine Heigl (married to Josh Kelley) and Josh Duhamel (married to Fergie) managed to look like happy co-stars from "Life As We Know It":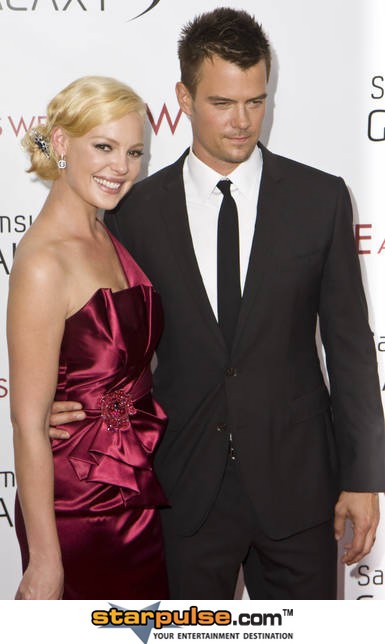 Owen Wilson and Jennifer Aniston had fun promoting their film "Marley & Me", and they never dated: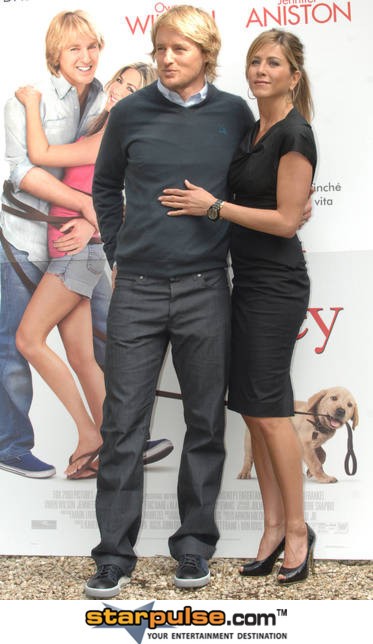 Click for tons more great Angelina Jolie pictures: