Johnny Depp And Amber Heard Spotted Together At Rolling Stones Concert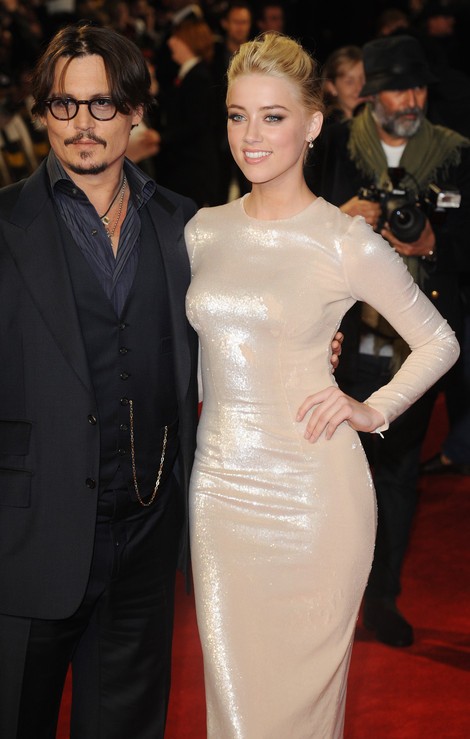 The on-again, off again pair Johnny Depp and Amber Heard were spotted together and holding hands at a Rolling Stones surprise concert in Los Angeles Saturday.
Photographers snapped the couple wading through the crowd, fingers interlaced. Last year, Depp split with long-time partner Vanessa Paradis after 14 years together. It was immediately speculated he was with Heard, who co-starred with Depp in The Rum Diary.
Heard split with girlfriend Tasya van Ree last June, and was not rumored to be dating anyone other than Depp.
The two stars refuse to comment on their relationship, keeping fans and media alike guessing. They also have plenty of time to spend together: Depp's Lone Ranger is in post production, and Heard is back in the states after filming scenes in Europe for "Three Days to Kill."