Johnny Depp And Amber Heard Reportedly Engaged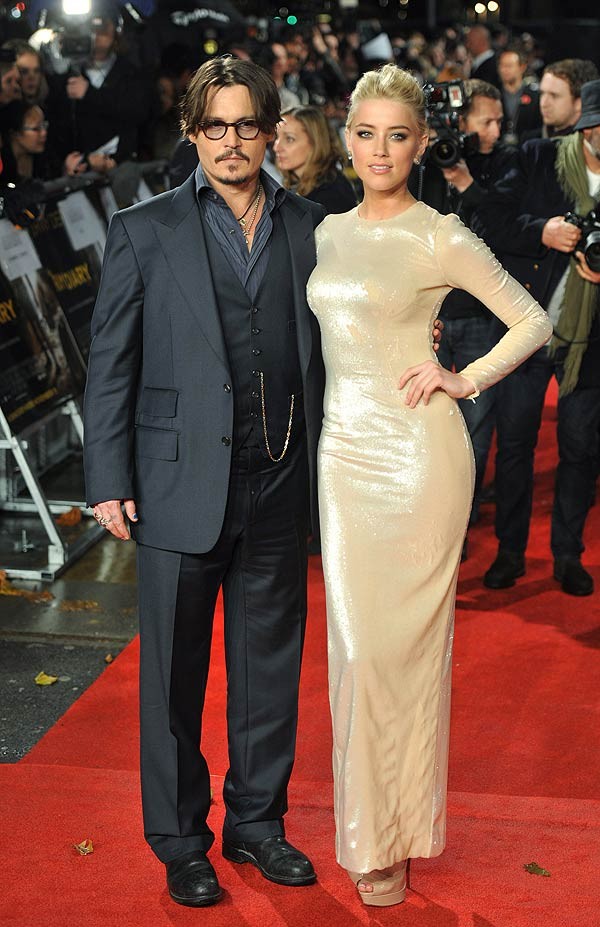 Actress Amber Heard was spotted earlier this week wearing a big ring on her wedding finger, prompting rumors that she's engaged to boyfriend Johnny Depp, and multiple reports are now confirming that the rumors are true.

Website Celebuzz first reported the news on Thursday after a source close to the couple told the site that "It happened on Christmas Eve" and "Amber really took her time to make up her mind."

The source also revealed that Depp had tried to propose once before, but she turned him down.

Another source told UsWeekly.com that Depp, 50, proposed "a while ago" and that Amber, 27, just recently started to wear her ring.

But according to Britain's The Sun newspaper, the ring is just a "commitment ring."

Made of platinum, black pearl and diamonds, the ring features an inscribed love note that Johnny wrote and Amber has chosen to wear the ring on her engagement finger, according to a source.

"No one's seen him this head-over-heels ever, he's like a different guy," the source said. "All his angst has gone and for once he seems anchored and happy. They're starring in a film together later this year and wherever she goes, he goes. They're never apart for long now."

The two stars, who met while filming 2011 film The Rum Diary, began dating in 2012 when Depp's 14-year relationship with French model Vanessa Paradis, with whom he has two children, Lily Rose,14, and Jack, 11.

The two stars willappear on screen together again later this year in "London Fields"

So far there hasn't been a confirmation from either star or their representatives. If the rumors are true, it will be the second marriage for Depp, who spent two years married to Lori Anne Allison in the early 80s. He's been engaged three other times, to actresses Winona Ryder, Sherilyn Fenn and Jennifer Grey; while Heard has never been married.