John Travolta's Daughter Ella Bleu, 13, Is The Spitting Image Of Her Father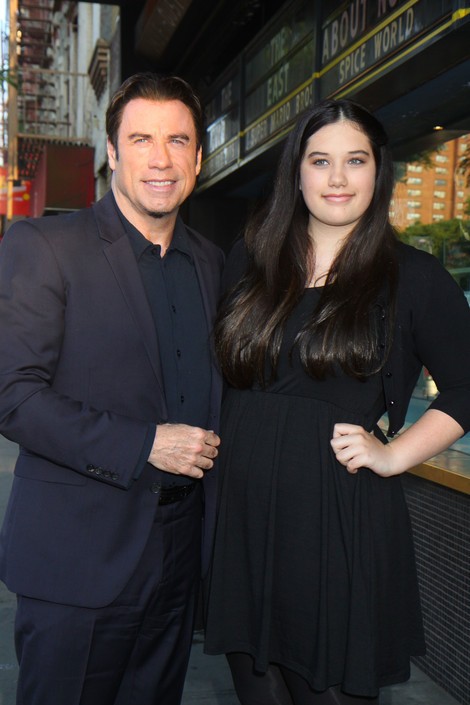 We spotted John Travolta and his 13-year-old daughter Ella Bleu at the premiere of "Killing Season" in New York City earlier this week.
Ella, nearly the same height as her dad (in heels), looked quite a bit like her famous father, sharing his bright blue eyes, dark hair and nose.
The actor's upcoming film centers on two American and Serbian veterans from the Bosnian War. Their unlikely friendship takes a turn after one of them reveals his true intentions. Robert De Niro also stars. The film hits theaters in July.
Travolta made headlines after crashing a wedding in Georgia earlier this month. He met a couple at a bar the night before their nuptials and then watched them exchange vows at the ceremony the following day.
How cool!