John Travolta & Olivia Newton-John Look Cheesy In Promo Pics For Their Christmas Album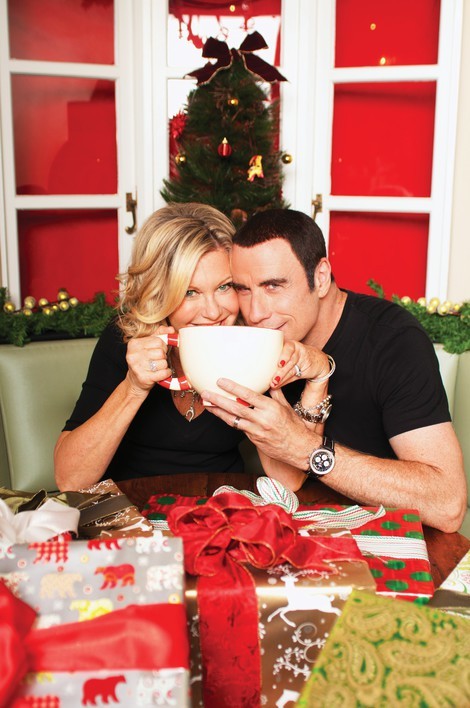 Nearly 35 years after they starred in "Grease," John Travolta and Olivia Newton-John reteamed for holiday album This Christmas.
The album features guest appearances by Barbra Streisand, Tony Bennett, James Taylor, and Kenny G and includes classics such as "Baby It's Cold Outside," "White Christmas" and "Deck the Halls."
Travolta announced in a press release last month: "From the moment we decided to to this, magic happened. Everyone we contacted agreed to do it. My desire was to make This Christmas an intimate album, not something too ostentatious or showy."
Well, the promo photos have arrived, and they are really hokey. This Christmas is available Nov. 13.
See more of the images...