John Travolta & Olivia Newton-John Are Jolly & Gay In Their Strange New Music Video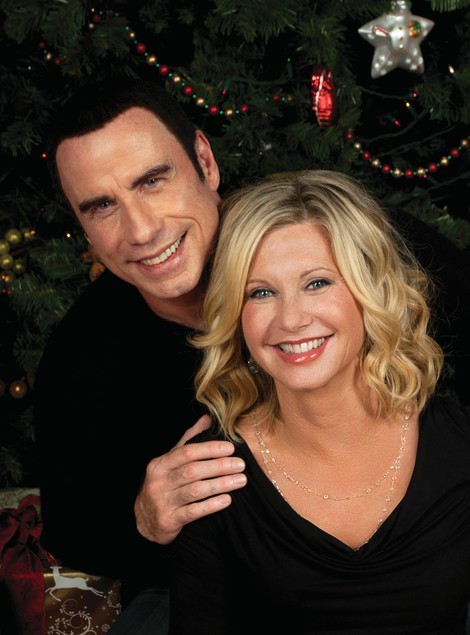 John Travolta and Olivia-Newton John just released a new video featuring their song "I Think You Might Like It" from their new holiday album "This Christmas."
The former "Grease" co-stars filmed scenes featuring a 1955 Thunderbird, similar to the one containing Sandy Olsen and Danny Zuko at the end of the classic 1978 musical. The actor said of the video, "We're dressed kinda like we were then but different."
The video features Travolta's wife Kelly Preston and their children as well as friends the family has made while living in Ocala, Florida, over the past 10 years.
John Farrar composed tracks for the holiday album. He was also responsible for the "Grease" tune "You're The One That I Want."
Proceeds from the album will benefit the Olivia Newton-John Cancer and Wellness Center in her native Australia and the actor's Jett Travolta Foundation, the charity he set up to honour his late son.
Watch the video below!