John Travolta & Kelly Preston Couldn't Keep Their Hands Off Each Other At 'Savages' Premiere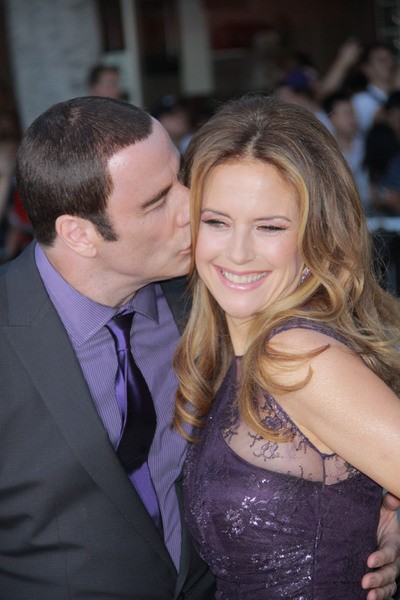 John Travolta is having a bad year. A third male masseur recently stepped forward claiming the actor sexually assaulted him. The cruise ship steward alleges the actor exposed himself during a massage in 2009.
This comes on the heels of lawsuits from two other masseurs who claimed the star acted inappropriately; they consequently dropped their cases. Some have speculated the actor paid them off to avoid further public scrutiny.
Despite the legal drama, Travolta and his wife Kelly Preston were all smiles and very affectionate at the "Savages" premiere in Los Angeles yesterday. The couple, wearing coordinating purple ensembles, put on a united front and kissed and squeezed each other in front of the cameras.
This isn't the first time the couple has dealt with a major problem in their personal life. In 2009, their autistic son Jett died from a seizure while on vacation in the Bahamas. They pulled through that tragedy and put their lives back together. They also have a daughter, Ella, 12, and another son, Benjamin, who was born in 2010.
Whatever goes on behind closed doors in the Travolta home, it appears these two are sticking together.
Check out more photos of the affectionate couple...