John Travolta Botches Idina Menzel's Introduction At The Oscars, Calls Her 'Adele Dazeem'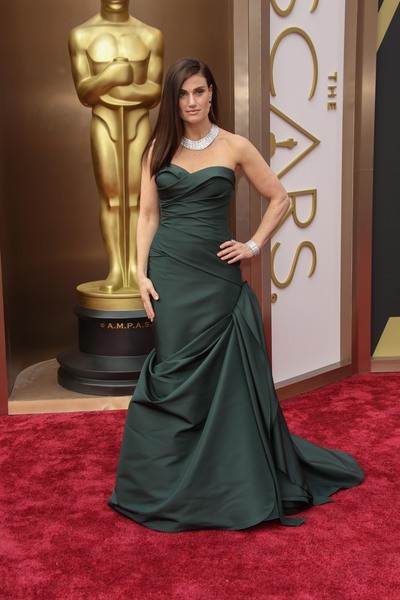 Those not familiar with Tony Award-winning singer/actress Adele Dazeem may know her better by her real name, Idina Menzel.

Actor John Travolta took the stage at the Oscars on Sunday night to introduce Menzel, who was there to perform smash hit "Let It Go" from Disney's Frozen, which won the award for Best Animated Feature, but he didn't quite get the pronunciation of her name right -- and he didn't seem to care. One might say he just, ahem, let it go.

"There will always be a special place in my heart for the movie musical and the songs that create their most memorable moments," Travolta said, presumably reading from a teleprompter. "Here to perform the Oscar-nominated (it won shortly after, gorgeously-empowering song 'Let It Go,' from the Oscar-winning animated movie 'Frozen,' please welcome the wickedly talented, one and only, Adele Dazeem."

Oops.

Travolta never stopped to correct himself for the gaffe, and Menzel hasn't commented on the incident.

But shortly after a twitter page, albeit somewhat negative and trollish, was created with the name Adele Dazeem. It's not quite as interesting and lighthearted as the page for Pharrell's Hat.