John Travolta Apologizes To 'Incredibly Talented' Idina Menzel For Botching Her Name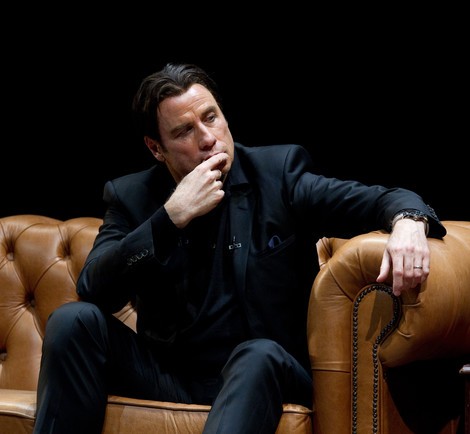 John Travolta is having a hard time dealing with the backlash after he misread singer Idina Menzel's name at the Oscar awards on Sunday night.
When the actor introduced the Broadway star's "Let It Go" performance from "Frozen," which went on to win the "Best Song" trophy, he called her "the wickedly talented, one and only Adele Dazeem." Oops!
The actor became the laughing stock of the internet, with many media outlets making fun of his mistake and creating memes about his flub.
 
On Tuesday he released a statement through is publicist reading, "I've been beating myself up all day. Then I thought... what would Idina Menzel say, She'd say, 'Let it go, let it go!' Idina is incredibly talented and I am so happy Frozen took home two Oscars Sunday night!"
Menzel, who hasn't commented on the incident, is apparently a good sport. A source told E! News that the Tony winner "thought it was funny" and even gave the actor a hug after her performance.
She went on and joined Jimmy Fallon and his house band The Roots for a version of her hit single on "The Tonight Show" on Monday night.