John Singleton Sues Over Reneged Movie Deal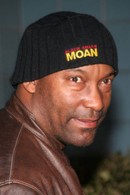 Director/producer John Singleton is seeking a $20 million pay out from studio bosses at Paramount Pictures and MTV Films amid allegations they reneged on a deal to finance two of his films.

The moviemaker claims he granted Paramount executives permission to distribute the 2005 Oscar-winning drama Hustle & Flow, which he produced, on the condition that the studio heads provided the funding for two of his future projects - as long as each of the budgets did not exceed $3.5 million.

Singleton also allowed Paramount to circulate another of his productions, the 2006 Samuel L. Jackson film Black Snake Moan.

But Singleton, who accepted the relatively low fee of $9 million for Hustle & Flow, alleges the studio bosses began to place unwarranted conditions on the projects, which made it near impossible to move them into production, according to TMZ.com.