John Noble On The End Of 'Fringe': 'I Couldn't Have Imagined A Better Finale'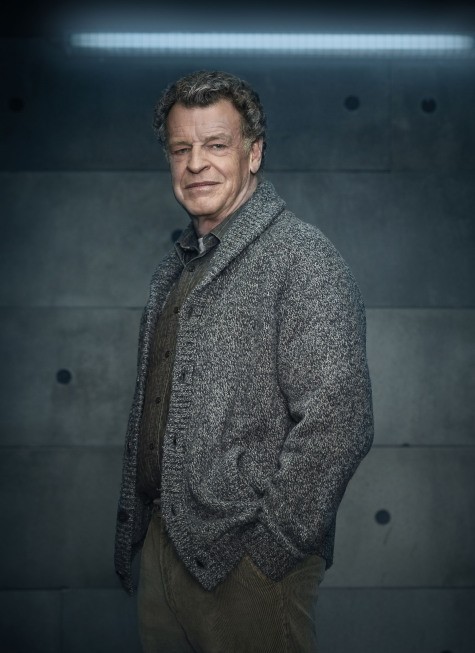 Tonight FOX says goodbye to its cult hit Fringe, after five seasons of mind-bending, multi-universe sci-fi adventure. Before the end, the incredibly talented Mr. John Noble - who plays Fringe's 'mad scientist' Walter Bishop - recently sat down with BFTV to discuss what he loved most about the show and what it was like for him to leave behind a role he's inhabited for so long.
"Doing something of this nature was new to me," explained the Australian-born actor. "I'd never done anything that required a five-year commitment. To build a show that seems to have kept the imagination of the world so much was a bit otherworldly, to be honest with you. I would go to anywhere in the world, really, and people would stop me in the street and talk about Fringe and how much they adored it and asked questions about it. The international reach of Fringe, I think, still catches me by surprise a bit at times.
"Also, I was given the gift of a character that is every actor's dream. So you combine those two factors and it's been an incredibly memorable five years."
"There were so many different aspects of Walter, the comedy and drama and emotion and so forth. He was a fully-fledged character," he continued when asked what he'll miss the most about the role that earned him acclaim from critics and fans alike. "Fringe is essentially a love story and so the scenes where he had close connection with Peter, but also with [Olivia] or [Astrid] were very special to me. I loved the scenes that I played with Peter, the connecting stuff that I played with Josh Jackson over the five years. Both of us really loved doing that work."
Noble had the unique opportunity to play more than one version of Walter over the last five seasons, and said it's difficult for him to pick a favorite incarnation. At times, it was even hard for him to keep them straight! "At times it was tricky. that I didn't drop into the mannerisms of another version of the character, but I guess I was pretty alert to that," he said. "I used to have people on set, saying [to them], 'Can you keep an eye open for me to make sure I don't do Walter version...or something?" And sometimes, particularly my camera operators would take five and say, 'John, that's the wrong one.'"