John Mayer's 'Born And Raised' Debuts At Number One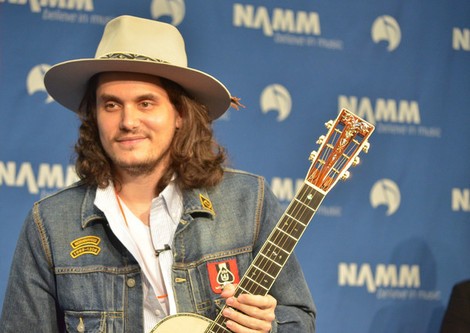 After three years, John Mayer is back on top of the album charts. His new album debuted at number one on the Billboard 200.
 
The singer/songwriter, who has been struggling with vocal problems, debuted "Born And Raised" at the top of the countdown and first-week sales of 219,000. It's Mayer's third number one and his first chart-topper since "Battle Studies" in 2009.
 
Adele and Carrie Underwood stand firm on the new chart at two and three with "21" and "Blown Away," respectively, while Slash's "Apocalyptic Love" debuts at four and One Direction's "Up All Night" jumps back into the top five at five.
In March Mayer wsa forced to take a break from live performing after doctors discovered a second granuloma on his vocal cord. The singer underwent throat surgery to remove a granuloma last autumn. A granuloma is a small area of inflammation in tissue.