John Mayer 'Wildfire' – A Fun And Perfect Song For The Summer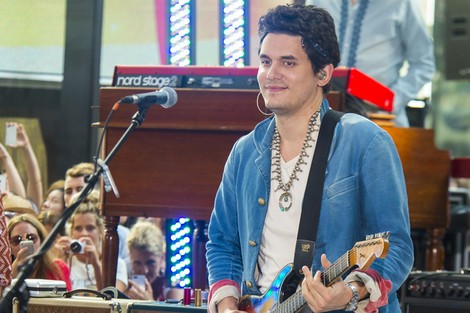 This has a Coldplay "Strawberry Swing" feel to it, only more bluesy. Poor John Mayer seemed to be starting to get his life back on track after making some fairly funny, yet completely awkward comments. Then he had to have a couple of surgeries on this throat, which caused him to have to miss out on touring to support Born and Raised. So to make it up John wrote another album and it's coming out soon.
The first single, "Paper Doll," was a fun reminder that John Mayer existed. "Wildfire" is the track that you can get on iTunes, you can either pre-order his new album, Paradise Valley, or just download the song. It's an even better song than "Paper Doll" the song is more playful, perfect for a chill, summer jam. This is definitely a song that's also begging to be played live, but it's a cute, kind of intimate love song as well. Mayer has blended the singer/songwriter country-ish act with some of his old blues stuff, it really gets you excited to hear what the whole album is going to be like. Mayer is one of the more interesting acts working today, between his pop songs, blues, and classic rock sound, he's all over the place but instead of being off putting it really shows off how easy it is for him to bounce around in genres and that's a good thing.
Highly recommend this song, it's really fun and perfect for the summer.