John Mayer Speaks Candidly About Taylor Swift's 'Humiliating' Song 'Dear John'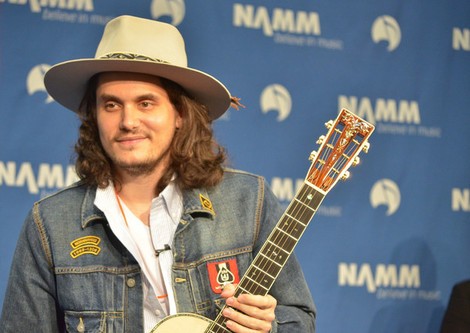 John Mayer expressed his feeling about the Taylor Swift song Dear John that was supposedly written about his rumored romance with Swift.  I felt "really humiliated," he said in a recent interview with Rolling Stone, "it was a really lousy thing to do." he insisted.
The 22-year-old country star was romantically linked to the rocker, 34, in 2009 after they collaborated on a song for his album Battle Studies, but neither of the stars confirmed the story.
Swift subsequently released a track called Dear John on her Speak Now record and the harshly-worded lyrics prompted speculation she had written the song about her reported fling with Mayer.
Mayer has now spoken out about the track, accusing Swift of "cheap songwriting" and of making him "feel terrible".
He tells Rolling Stone magazine, "It made me feel terrible. Because I didn't deserve it. I'm pretty good at taking accountability now, and I never did anything to deserve that. It was a really lousy thing for her to do."
Mayer also insists Swift never consulted him about the track and it took him completely by surprise, adding, "I never got an email. I never got a phone call. I was really caught off-guard, and it really humiliated me at a time when I'd already been dressed down. I mean, how would you feel if, at the lowest you've ever been, someone kicked you even lower?...