John Mayer Opens Up About Katy Perry Relationship; Regrets Womanizer Reputation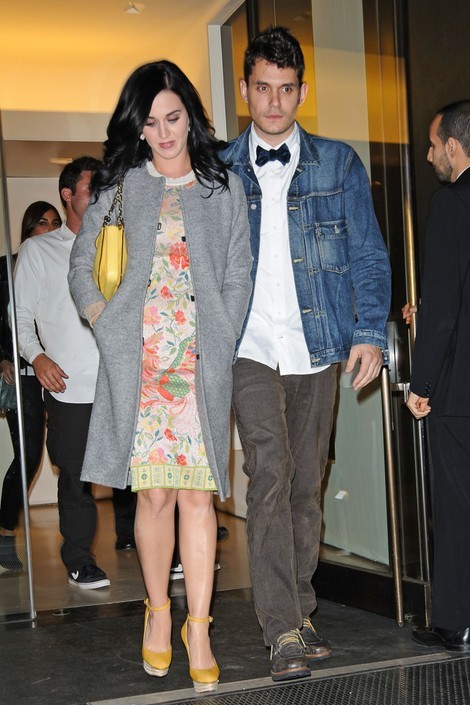 John Mayer opened up about his relationship with Katy Perry, calling his relationship with the pop singer "something very human."

After months of denial, Mayer only recently confirmed that he and Katy are dating; and he says it's different this time around.

During an interview on CBS' "Sunday Morning" on Sunday, the singer discussed how he's matured from the days of kissing and telling, which earned him the reputation as a lothario in the press. He says he regrets all of that, has come to love himself and has high expectations for his relationship with Perry.

"I don't feel like I'm in a celebrity relationship," he says. "I don't feel it for the first time of my life... I really don't. I'm not even in a high-profile (relationship)... I know it's high-profile, but it's hard to explain. It doesn't feel that way to me and it's great and I'm glad... I'm saying for me, it feels like it's something very human."

The singer, who recently underwent treatments to remove a granuloma on one of his vocal cords, says he regrets some of the comments about intimate moments with past girlfriends like Jessica Simpson -- who he referred to as "sexual napalm" in a magazine interview. Mayer says "dealing with the backlash" from the interviews and the public's perception of him that stemmed from them have taken more of an effect on his life than not being able to sing while recovering from the granuloma, which is nearly gone now.

"I was just a jerk," he says. "And it's hard for people to process that."

"It would have been a great Rolling Stone interview if I had said, 'Here's what's going on in my life: I had a plan for myself; I have no idea where I am with this. I never saw it coming where I would be thought of as an infamous Lothario; I didn't see any of this coming. I'm hugely uncomfortable with it and I wanna cry.'"

The singer says he wishes he was only famous for his music and not his personal life, but he's learned his lesson and now he says he's changed.

"I wish that I grew up a year every year of my life and I didn't," he says. "I stopped for a certain period of time and I was 24 for six years or whatever, and then the log jam cleared and I'm dead on for 35."

But now his new found maturity and a strong relationship with Perry have given him high hopes for his future, which could even include wedding bells.

"I mean, I'm still the kid from Connecticut," he says when asked about settling down. "That's what we do."

In addition to Simpson, Mayer's past girlfriends include Jennifer Aniston, Jennifer Love Hewitt, Minka Kelly and Taylor Swift.