John Mayer Hooked Up With Married 'Food Network' Star Giada De Laurentiis?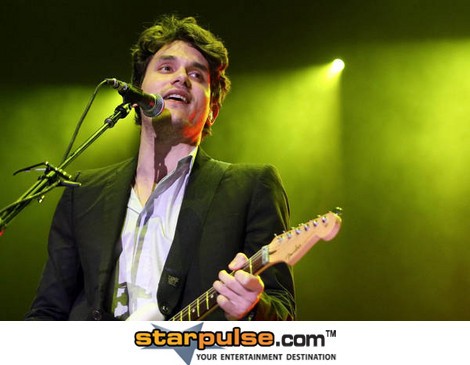 John Mayer may have scratched off another name on his list of women to conquer, but this time his latest victim is married. The 33 year old singer, who is known for being one of the biggest playboys in Hollywood, allegedly hooked up with a married woman.
Star Magazine reported that John Mayer shared some "steamy nights" with Food Network star Giada De Laurentiis. Reportedly, the married Food Network star was seen romancing with John recently at the Boom Boom Room in New York. Eyewitnesses noticed that John's hand was traveling down her back and the source commented that they "looked like two people who were going to go home together." Also, another eyewitness stated that they saw the two disappear into a suite at the Hotel Gansevoort later that night.
Now, the playboy has not commented on the matter, but Giada spoke to Star and didn't actually deny hooking up with the popular singer. She revealed to Star that she did in fact stay at the hotel, but swore that she didn't even see John. She added: "I just like his music. That's all." 
Here is a situation, where there are a lot of coincidences. Any thoughts?