John Mayer Defends Shia LaBeouf And His Strange Behavior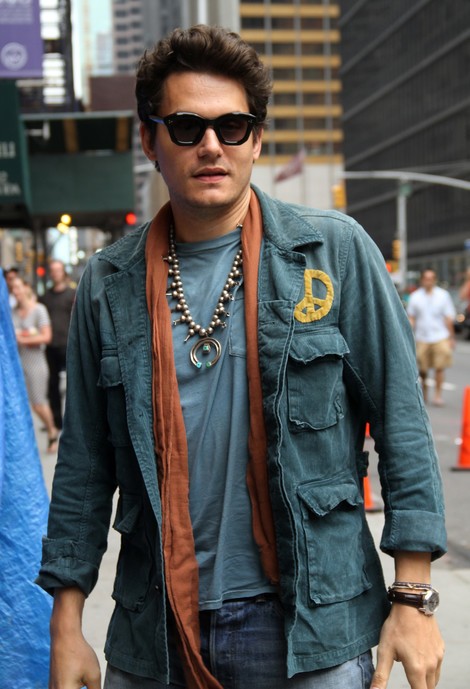 Singer John Mayer is standing behind Shia LaBeouf, who has been acting strange in recent months. His most recent bizarre behavior includes showing up on the red carpet at the Berlin International Film Festival in Germany wearing a paper bag over his head.
LaBeouf also abruptly left a press conference after answering only one question by saying something about a fishing trawler.
The actor has made headlines for creating a strange, live art installation in Los Angeles, Calif. LaBeouf greets visitors while sitting completely still with a bag over his head declaring, "I am not famous anymore." The public performance art piece is titled "#IAmSorry" and can be seen at 7354 Beverly Boulevard.
The actor also keeps repeating the phrase "I am not famous anymore" in more than 20 posts on Twitter.
Mayer has come to the defense of the actor, posting on Twitter: "Re: Shia. Being young and very talented/successful is like dropping in to the top of Mount Everest via helicopter... There are moments in life where you need to feel quantum shift, movement. And if where you already are is considered the top... the dumb people disintegrate, and the smart people investigate. That investigation is never comfortable. Or all that pretty."
Actor Jerry O'Connell has also gotten involved in the antics. He teamed up with comedy website FunnyorDie to create his own installation at 7358 Beverly, called "#IAmSorryToo."