John Mayer Dedicates Song To Katy Perry To End First Tour Gig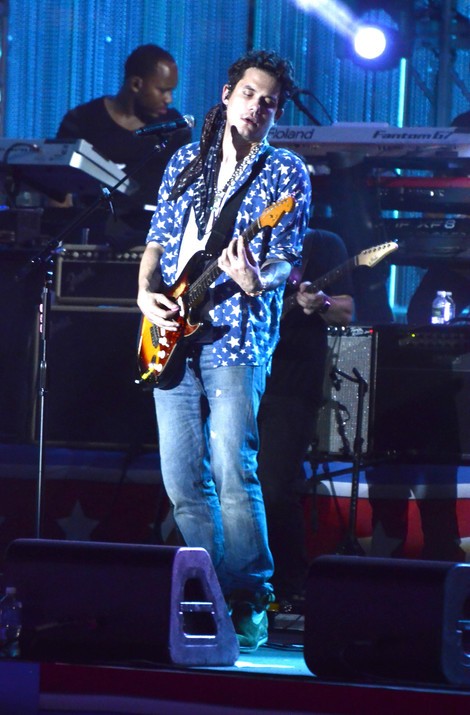 John Mayer took time during his first concert back from throat surgery to dedicate a song to his former (and allegedly current) girlfriend Katy Perry.
Mayer sang live for the first time since doctors removed a granule from his vocal chords last August. He began his Born and Raised World Tour July 6 at the Marcus Amphitheatre in Milwaukee, Wisconsin, and used a vocal-cord lubricating throat spray between songs to keep his voice strong.
However, headlines won't be just about Mayer's comeback. Before he played his last song for the night, Mayer dedicated it to Katy Perry. "She was so patient. (She took the time) to continue to get know me and love me. Katy, who is my face to call home," Mayer said according to Rolling Stone before performing "A Face to Call Home."
After being spotted together in New York in June, Katy and John continued to spark rumors about their relationship when they tweeted a photo together on July 4th.